Seven Become One Talisman
Seven Become One Talisman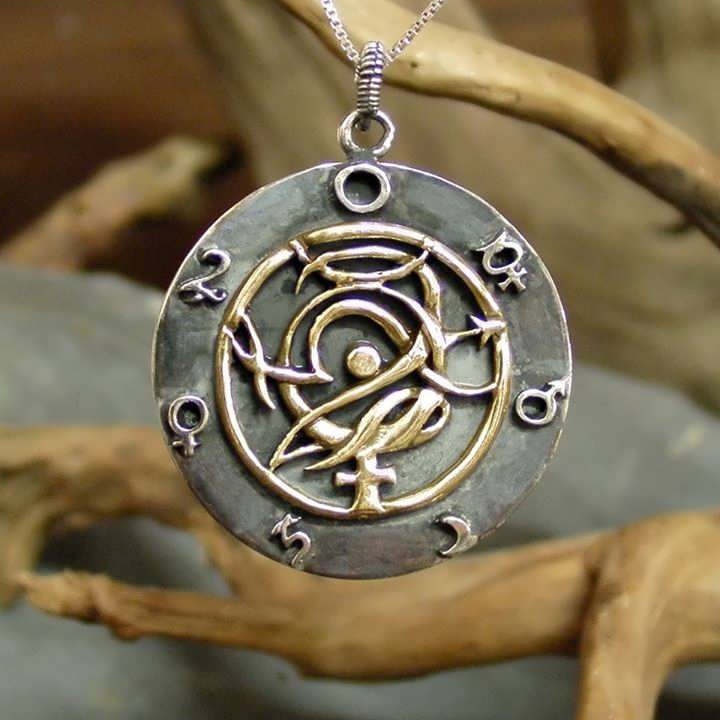 New Talisman is Ready –
Seven Become One
To view available versions click here –
http://goo.gl/mKWsQr
This special Talisman Is based on this famous alchemical axiom which states that the great work is finished only when the seven active principles, as are reflected by the seven visible planets, are returned to the one, which is analogous to the Sun itself.
Hermetic, platonic and neo-platonic cosmological models all start with the One and undivided ultimate existence which gradually emanates into different generative principles, in different levels of being. The One is considered the source of all there is, to which all must return.
The One is associated with the Sun as the single center and source of generative life force for our system. The Sun emanates its light and life to all its
"moons"
which are all the planets In our solar system. As the light is reflected back from the different moving celestial bodies it is actually reflecting different aspects of the Sun (the One) therefore dividing different active powers from it. the other six classical Planets are the main reflective bodies, as experienced from earth, as they are the strongest in reflecting the Sun's light, and therefore visible.
For this Talisman, we have chosen the time when the Solar energy is most authentic and powerful, which is when the Sun is in its own Sign of Leo. This is the purest expression of the Solar principle, therefore the best time to invoke the Unity of the Sun in us.
On the outer circle of the Talisman we see all the planetary glyphs individually and inside the inner circle they are all superimposed on one another, making an intricate and complex synergetic symbol of their combined forces.
To view available versions click here –
http://goo.gl/mKWsQr