Lunar Phases Talisman
Lunar Phases Talisman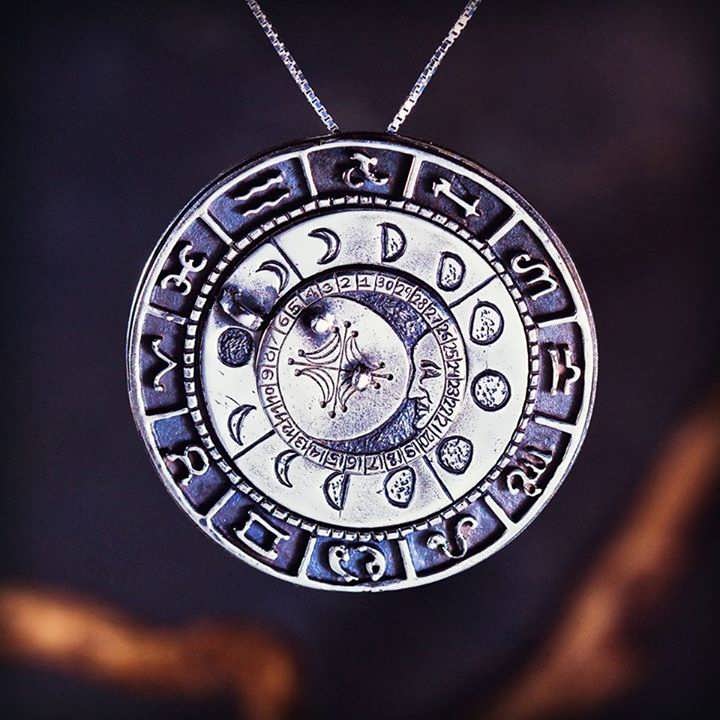 Lunar Phases Talisman New Edition
Will be Assembled on
August 11th between 2:30 – 03:15 GMT+3
. A Rare and Genuine Moon Talisman that is also a Lunar Calendar… Click to view Talisman –
http://goo.gl/oBn4Fj
This talisman helps you track the movements of the Moon in the signs of the zodiac and its respective phases. It is made of three parts: the outer zodiac circle, a middle circle with the lunar phases, and an inner wheel of the average month (30 days). Combining the three wheels to the placement of the new Moon (by zodiac sign, and day number) you have a pretty accurate estimate of where the Moon will be all month long, by sign and by phase.
Staying in touch with the lunar cycles has never been so easy!
A Talisman of the Moon (like its metal-silver) is considered to be helpful as a general protection in all circumstances. Moon talismans are also made for increasing wealth and any kind of beneficial gain, in work, career and family life. It is also said to induce emphatic communication and perception.
Click to view Talisman –
http://goo.gl/oBn4Fj