New Nefertity Lotus Earrings
New Nefertity Lotus Earrings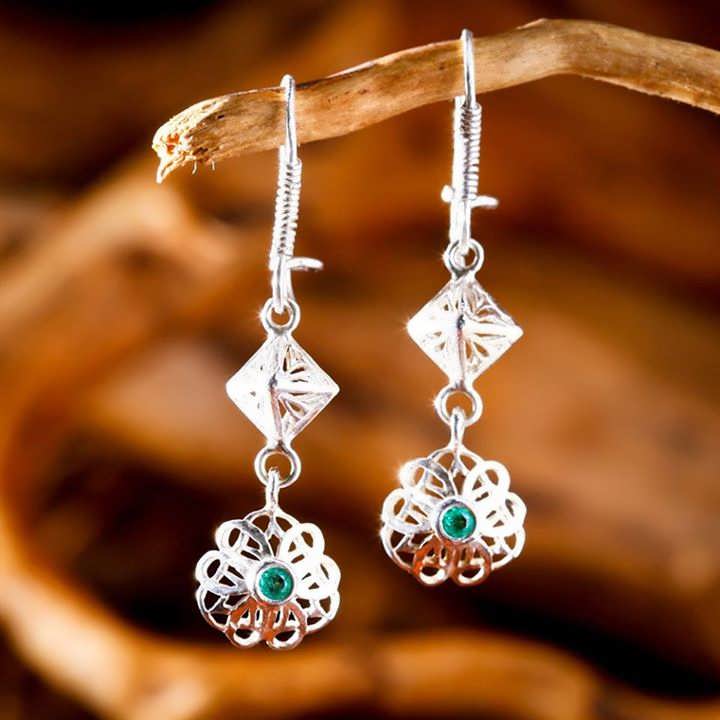 New Nefertity Lotus Earrings
Silver Version –
http://goo.gl/vxHYhE
Gold Version –
http://goo.gl/u7sk8M
As someone who draws much of his inspiration from nature, I've always admired water plants and especially water lilies. I've even named my daughters Shoshan (Hebrew for Lily) and Nuphar; So it was only natural that I'll incorporate these elements in my designs. Luckily it seems that the ancient Egyptians thought the same.
Nymphaea caerulea, also known as the Blue Egyptian water lily or sacred blue lily was a common water lily and an integral part of the Nile's ecosystem. For the Egyptians it was one of the most magnificent images, so it doesn't come as a surprise that it became one of the most revered and sacred symbols in their culture.
The sacred blue lotus is one of the most common symbols in the Egyptian art. It can be found in ancient temples and tombs of the ancient kingdom. Most of the times the blue lotus can be found in scenes of celebrations, dances, religious ceremonies, religious festivals and spiritual and sacred contexts. For the ancient Egyptians, the beautiful blue lotus hold deep meaning and symbolism. The Blue lotus rising during the day from the Nile along with the Sun. It's blue sky color with it's sun like glowing deep yellow center, symbolized the sun traveling in the sky during the day. It's sweet scent welcomed the morning and symbolized life and it's sinking during the night time marked darkness death and the afterlife.
That is why it is a symbol of creation, life, sun and rebirth…
View all Lotus Jewelry (15% discount)
–
http://goo.gl/1eQMyL