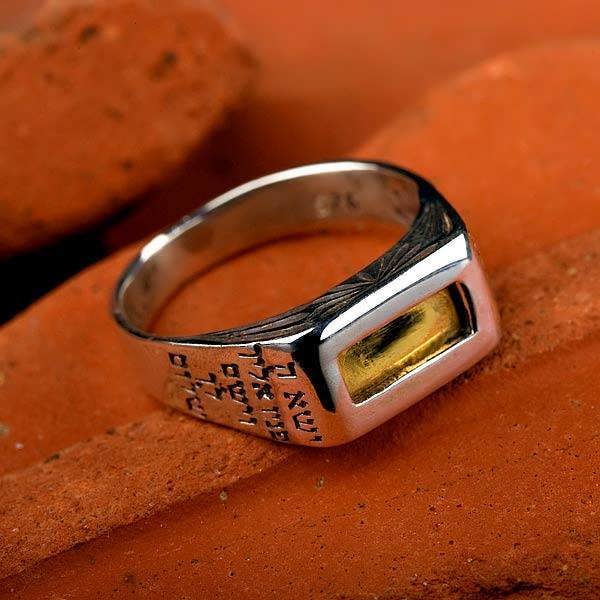 Priestly Blessings Five Metals Ring
http://goo.gl/djbnH1
As part of Abundance Jewelry collection (now on sale)
The design of the five metals ring (5 metals ring) is based on an ancient kabalistic formula for protection and success found in the Sefer Refuah ve Hayim (The Health and Life Book). The ring is made only once a month (or twice depends on the month);
According to the ancient kabalistic text, the secret of the five metals ring success is that at the specific time of the creation of the ring with these five metals, Jupiter's influence is summoned forth. Jupiter is the star of development and expansion, and success is at it's strongest at the specific time of the ring's creation.
The Five Metals Ring concept is also widely known in India. This brings the question if there was a relationship between The ancient Kabalists and the Hindu culture…
This specific design is engraved with the Priestly Blessings.
The translations of the blessings are as follows:
May the lord bless you and protect you
May the Lord shine his face to you and be gracious to you
May the lord turn his face to you and give you peace
Click to learn more
http://goo.gl/djbnH1