Ten Spiritual Jewelry Designs on Sacred Symbols Released by Ka Gold Jewelry
Releases at: 11/12/2007
Israeli jewelry designer David Weitzman and Ka Gold Jewelry (
www.Ka-Gold-Jewelry.com
) have released ten new spiritual jewelry designs as well as three new articles on symbols and sacred geometry. The articles explain the meaning behind several well-known symbols from world religions and cultures.
Givataim, Israel – December 4, 2007 – Sacred science, art, and spirit meet this holiday season with the release of several new spiritual jewelry designs and three new additions to the collection of free articles on sacred geometry and symbols from Ka Gold Jewelry (
www.Ka-Gold-Jewelry.com
). Ka Gold Jewelry and Israeli jewelry designer, David Weitzman, want to enable people worldwide to choose personal and meaningful gifts for any holiday they're celebrating by being better educated about the meanings behind common symbols found in spiritual jewelry.
"People should be able to enjoy giving, and not give gifts during Christmas and other holidays just because they feel obligated," says Weitzman. "With my jewelry collection, I try to create meaningful pieces of jewelry that people can be proud to share with loved ones. In this day and age we sometimes forget about ideals like peace, love, and understanding. The jewels I make symbolize a variety of ideas that can be fit to any recipient, such as good karma, healing, self-balance, and unity. Our articles teach visitors about the meaning behind some of the spiritual jewelry they'll find with us and elsewhere."
Weitzman's latest jewelry creations include the
I Ching pendant
, "
I Love Therefore I Am
" ring, two versions of a
Buddhi ring
, the Magen Avot pendant, the magic square pendant and ring, the Shinto (Torii gate) ring, Rabbi Meir pendant, and the Arafel (fog) ring. New articles on sacred symbolism include
The Kabbalah
,
Nautilus Shell
, and
Hamsa
.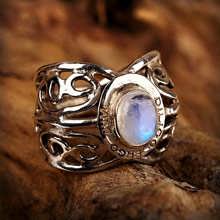 Weitzman's jewelry designs are based on the concepts of sacred science and geometry through sacred symbols from around the world, including Egyptian jewelry, Tibetan jewelry, Jewish jewelry, New Age jewelry, and more. This sacred geometry is embraced by several scientific disciplines such as mathematics, anthropology, and archaeology. Each jewel prototype is put through an energizing process including a special meditation, and each piece of jewelry is then hand-finished.
About David Weitzman and Ka Gold Jewelry
David Weitzman is the force behind Ka Gold Jewelry. He has dedicated himself in a search for sacred knowledge for many years. In 1998, Weitzman began making the Merkaba Pendant. The public response to that piece, telling him how much the pendant helped to change people's lives, encouraged him to continue creating these symbols of peace, and distributing them worldwide.
For more information, please visit
www.ka-gold-jewelry.com
.
Contact:
David Weitzman
Ka Gold Jewelry
Herzog 18
Givataim 53586 Israel
Phone: 972-3-5733401
Email:
[email protected]
Back to Release list