David's designs make a perfect and loving gift to show someone how much you care. The enduring sacred symbols will be treasured for years. By choosing symbols with meaning to your loved ones, you will be giving a thoughtful, inspiring gift of hope, love, and well-being.
Many grateful comments from happy customers illustrate how wearing these talismans and jewels fill people with hope, strength, and courage. These sacred symbols have a positive impact by helping people to see the world from a different, and brighter, perspective. With designs available in both silver and gold options, these symbols can fit into any budget and brighten the life of any buyer.
Click on the qualities you are looking for to see the relevant jewelry.
Here are Just a few Testimonials we got over the years. To read more vist
testimonials pages
.
"The Rings are very nice.
I found David on Facebook from a post I saw which grabbed my attention. After looking over David's FB page I figured I would view his website. The Jupiter Exaltation Talisman Ring Silver & Gold Limited Edition and 7 Metals Astrology Rings caught my eyes. So after much thought (like 2 seconds,) I bought them. I am very happy to have these awesome rings. Thank you."
Robert C. Rogers
05/07/2014
Refers to products:
»
7 Metals Astrology Ring
"I received the necklace today and it is unbelievably beautiful!! You have very nice pictures on the website but I must say they do not do it justice...it is truly a unique and incredible work of art. Thank you so much and I am so excited to wear this on my wedding day!"
Amoryn R Martin
16/06/2014
Refers to products:
»
Phi Pendant Silver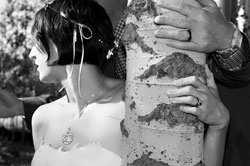 "Hello David,
My Boyfriend bought me the Personal Creation necklace in silver. I was totally blown away with how beautifully everything was done! The box it came in was beautiful. Unfortunately it was crushed in the mail but it was nothing to fix.
I absolutely LOVED the scroll that came with it!! The personal touch you gave is appreciated so much.. Just want you to know that your work is amazing!
I look forward to one day owning all of your Sacred Art!
Thank you so much for everything you do.
Many thanks!
Winnipeg Manitoba Canada
Celeste
Refers to products:
»
Personal Creation silver
"Hello Yaron and David,
Here is a photo of my daughter with her lovely necklace that was made for her by David. She loves it and again we both thank you for the beautiful necklace and hope to purchase more in the future.
We will be checking your site
Sincerely"
Belinda
Refers to products:
»
Odin's Knot silver
"Hello David,
I have received your wonderful jewelry (the Flower of life pendant & I love therefore I am ring).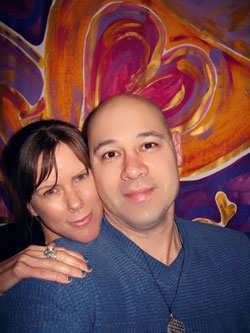 Thank-you!
Warm blessings,"
Chris
Refers to products:
»
Flower of life pendant - silver
»
I love therefore I am ring silver
"Here are pictures of Carole's pendant. Please tell David She is very
happy with it."
Carole
Refers to products:
»
Saturn Talisman Silver
"Hello Yaron,
I've attached a photo of my friend Michele who I gave the Rafa pendant as a gift. Here is what she had to say about it. Thank you and David for your thoughtfulness and blessings..Lisa
"My friend Lisa gave me a gift of a healing circle .I can not tell you how much I feel all the energy and some things have shifted.including family issues from years ago,amazing!!!!!!!!!!!...God bless you!
never stop.its a blessing."
Michele"
Lisa
Refers to products:
»
Healing Rafa pendant big silver
"I just received the Chaldean Order ring as a gift for my birthday.
I LOVE IT. It means the world to me, and it is so beautifully hand-crafted! I could not be happier. I especially enjoyed reading about it on the script you included with the ring.
You do amazing work. I'm very proud to show it off.
Thank you so much."
Teri Smith (aka Lilith)
"Sorry it's taken me a few days to get back to you! Here is my girlfriend wearing the ring. I got it for her as a present for passing her test to earn her black belt in Shudokan Karate. Some of our most important forms in this style are Crane kata, and these have been some of her favorites to learn and practice; what's more, the crane is her spirit animal, so all of this combined to make the ring very meaningful! Immediately after she put it on, she said she could tell that this would be an heirloom item that "they will have to pry off [her] cold dead hand!" Thank you again for such a beautiful piece of jewelry!
I will be mailing the Dune ring back for resizing in the next few days, as soon as I get the chance.
Thank you again!"
Dakota
Refers to products:
»
Japanese crane ring silver
»
Dune ring silver
"Good morning,
It was received today! It's beautiful and fits perfectly. :)
I will suggest Ka Gold Jewelry to anyone I know who is interested in this sort of work.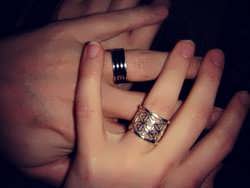 Thank you very much,"
Courtney Bishop
Refers to products:
»
Pattern of life ring small silver
"Received it today, amazing and beautiful, if you need a business
partner please contact me. ..... . Amazing."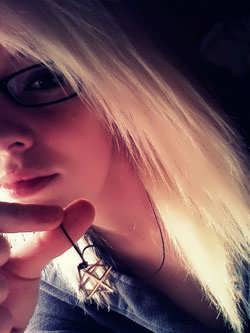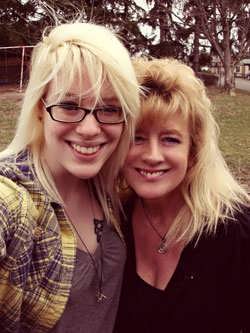 Debbie
Refers to products:
»
Merkaba pendant silver big
»
Healing Rafa pendant small silver
"HI Yaron,
Here it goes some pics of my girlfriend with the pendant and rings. I hope it will be useful for David's site."
Sergio
Refers to products:
»
Ring of Courage silver
»
7 metals Chaldean astrology talisman
"Hi
Here's a photo of Tina with the pendant, as requested for the blog. She's been wearing it to her teaching job every day!
Cheers"
Quentin
Refers to products:
»
Inlaid Star of david - Gold
"I am writing to let you know that the package has arrived today. The piece is exquisite. It never senses to amaze me the detail and workmanship that goes into every piece you create. You are a true artist and the vibration that the piece carries is of your gentle spirit. This is a birthday gift for a friend of mine and will be received with joy. It is truly my pleasure to do business with you and your company as well as receive such a blessed unique creation.
Thank you so much and a wonderful day to you. "
Karen
"Dear David
Just a note to let you know the order has arrived. Thank you for such a lovely piece of jewellery. It is a gift for a friend and I'm sure she will treasure it.
Shalom"
Amanda
"Dearest David & Yaron,
When Cindi opened the gift of the Ankh & Lotus Necklace & the Ankh Earrings...it took Her breath away! The Uniqueness of the pieces surprised Her indeed! Thank You so very much!!!
Love Always & Forever,
L.A.A.F."
Pat
"Thank you so much for the beautiful jewelry. I received it last friday, 1 week ago. So sorry for the delay in letting you know I received it. I've enjoyed wearing it and am excited to give the necklaces as gifts. They are so pretty!"
Lezli
"Thank you all - And obviously thank you David.
I have received the pendants and as I thought, I find them full of presence. These gifts will touch my nieces and their mother very much. I'm sure they will find comfort and protection from them.
Again thank you for your kind mails and presence. I was very touched.
Kind regards,"
Louise
"Hello,
many thanks for prompt delivery. My order has been received on It was a gift for my wife at Christmas. The bracelet it was beautiful to behold.
My wife liked this jewelry.
many greetings"
Peter
"I HAVE RECEIVED IT!!!
Thank you so much, it is indeed very, very beautiful and it's going to be the most special gift for the most special person. I am unimaginable happy.
Thank you again for sending it so soon.
Blessings to you too,"
Jacobine
"David, I received my order today. I could not be happier. David's work is so beautiful. The piece I bought as a gift was perfect. I will be ordering it for myself soon. Thank you again for your beautiful work.
Blessings."
Jose Barrueta
"Hello David,
Our pieces were delivered this morning and they are just beautiful! My husband was absolutely stunned by his surprise gift. We immediately put the pendants on.
As I sat looking at it, it occurred to me that it would be especially appropriate for our new home....whenever that may happen. We just made the important decision this past week to sell this home and create another together...as this one is too painful to remain in. That decision has lifted a big burden from both of us.
I'm sure I will be in contact in the future for additional beautiful pieces.
All the peace and kindness in the world to you all!"
Nancy
"Hello,
Nicholas got his gift in the mail today. He loves it!!! Thank you so much for the wonderful service and communication to help me.
I look forward to ordering more gifts in the future.
Count it all joy,"
Vanessa Lemoine
"Hello,
I received my beautiful jewelry today and gave my gift to my friend. She loved it and put it on with tears in her eyes and love in her heart.
Thank you for giving me the opportunity to mark our friendship with a wonderful and meaningful piece of jewelry for both of us to wear and share.
Yours,"
Janis
few days to complete the order before shipping.
In cases of urgent need due to time constraint, David can make special efforts so please inform us if you need the items for a specific date. We will contact you regarding the availability.
We give 30 days full money back guarantee. The gift receiver may also choose to exchange the item with similar price items.