The Ultimate Jewelry Gifting Guide

In this guide, we will give you some practical tips on how to successfully give jewelry as a gift. The guide is based on our experience of providing service to thousands of customers who purchased jewelry as gifts from us over the past 15 years.
Before we dive into the specifics we like to start with a definition of what we believe is a successful jewelry gift - "
a successful jewelry gift is one that is worn often and the wearer likes it very much as well as remembers who gave it to them and for what occasion. It is a gift that strengthens the bond between the giver and the recipient.
"
With this definition in mind lets discuss the different considerations you should make in the process of buying a Jewelry gift.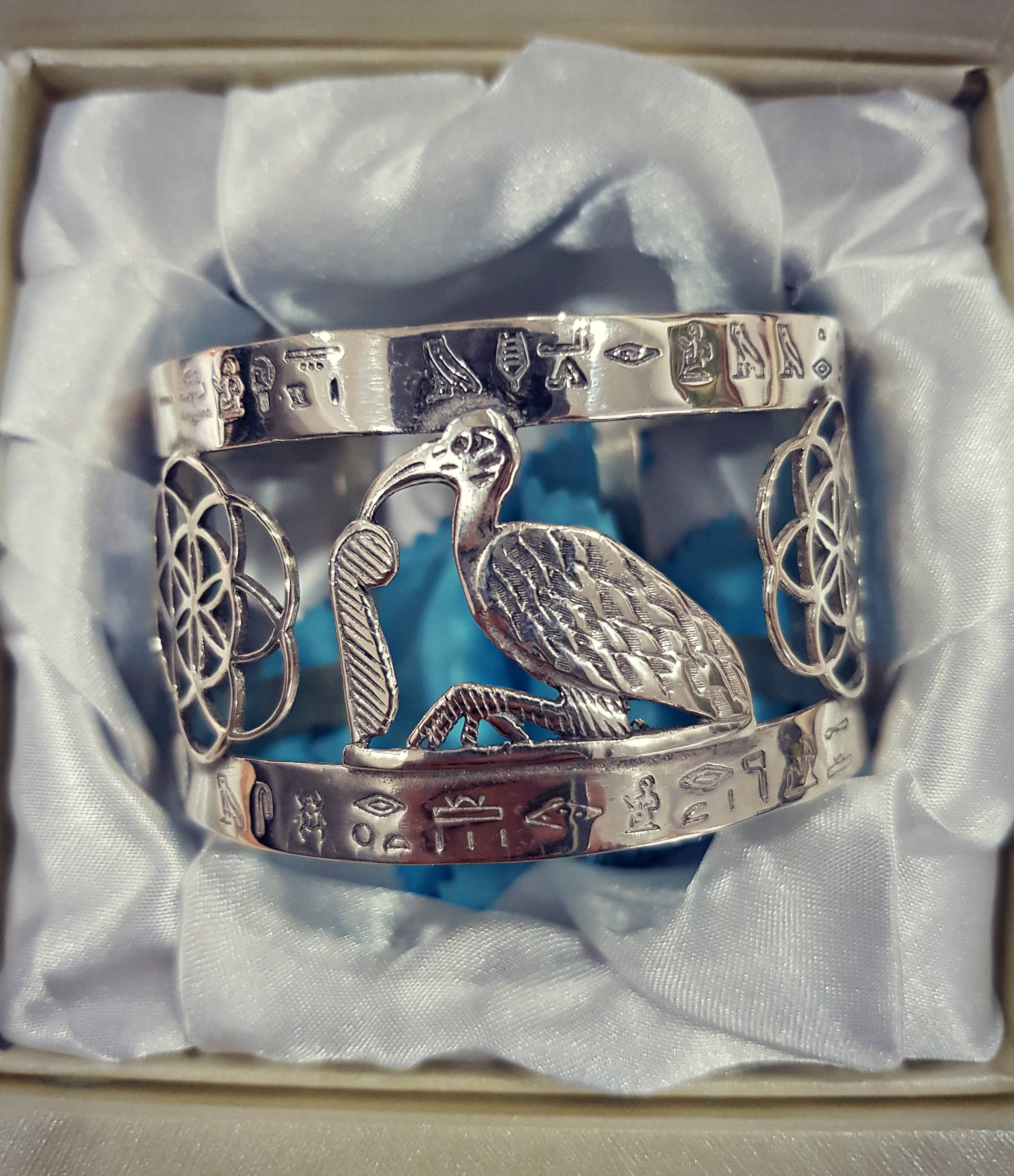 Please Share this page:
Define your Price Range
Your price range should
reflect your financial abilities
. Going way too high or way too low can both be found grating to the recipient. For example, if you are a millionaire and you bring your wife a $10 silver pendant, she may feel insulted by it. On the other hand, if you are a student with big student loans and you bring your mother a $4000 bracelet she might go nuts... the reasonable range where most people will not complain is quite big and adhere to common sense.
Another consideration for your budget is the preference of your gift recipient in terms of metals. If they only wear gold, you will have to up your budget or go for smaller lightweight designs.
The final consideration for the budget is to think of what type of budget the recipient would want you to spend. Some people feel comfortable wearing expensive jewelry and some people don't. You should aim is to try to understand their preferences and go with them.
Material and Gemstones
Some people wear both gold and silver jewelry but others have a very distinct preference. For many, the preference is directly related to metal allergies. Pure gold and Pure Silver are normally considered hypoallergenic but the problem starts with the metals added to sterling silver and lower gold karat (like 14k or even worse gold plated). The most common metal allergy is Nickel so it is best to make sure that you don't buy jewelry that contains Nickel in it or that is manufactured in unknown places. Other hypoallergenic (generally safe) metals are Platinum, Rhodium, and Argentium.
David works with Gold, Silver as the base metals and additional metals are Copper and Zinc. So it will work like that:
Sterling Silver - 92.5% Pure Silver + Zinc and Copper.
14K Gold - 58.3% Pure Gold + Zinc, Copper and Pure Silver.
18K - 75% Pure Gold + Zinc, Copper and Pure Silver.
22K - 91.6% Pure Gold + Zinc, Copper and Pure Silver.
There are metal preferences that are unrelated to allergies but simply a matter of taste and personal feel. It is much more common to prefer only Gold but some people like only Silver. You can look at what type of jewelry your recipient is wearing or casually raise the subject and get the information.
As for Gemstone, it is a bit more complicated. You can go with the basic which will be the stone that fits according to birthdate. Alternatively, you can choose a stone according to the meaning and energy of it. Another helpful strategy is to somehow check your recipient jewelry box (easy when you are a couple) and see if they are hooked up on a specific stone.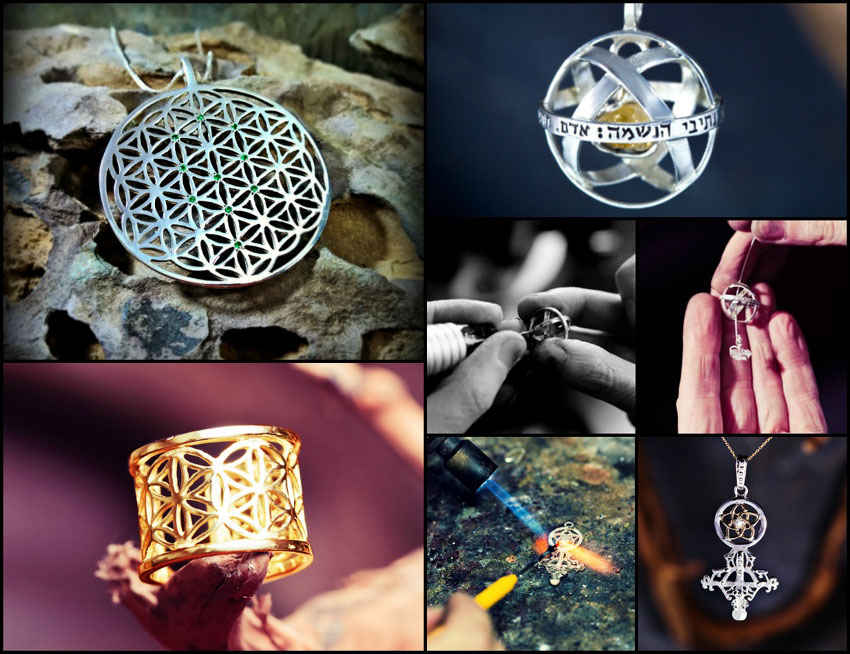 Sizing a Jewelry Gift
There are two types of sizing issues when buying jewelry:
Functional sizing
- including the size of rings based on the recipient's finger size, size of bracelet based on recipient hand circumference and the size of the chain that pendant comes with.
Design size preference
- what type of jewelry size the recipient prefers to wear.
Functional Sizing
When you come to buy a jewelry gift you have to find a way to get the correct sizing that fits the recipient. This can often be complicated if you want to surprise your recipient. It may require you to be a little sneaky and find a way to peak into your recipient Jewelry box, manipulate them through conversion to give you the information or have one of their friends do the work. For a ring, you are looking for the size of the specific fingers (each one will a different size). If you got a hold of one of the recipient's rings, you can measure the internal diameter or take the ring to a jeweler and have them measure for you. For a bracelet, you want to get the circumference of the hand and add about a 1/2 an inch to it. For a pendant chain, you can simply measure the chain length.
Design Size Preference
When it comes to design size you need to look at what jewelry the recipient normally wears. Are the big or small and delicate. Your best bet is to go with something that is not bigger than what the recipient normally wears and smaller than the smallest thing they wear.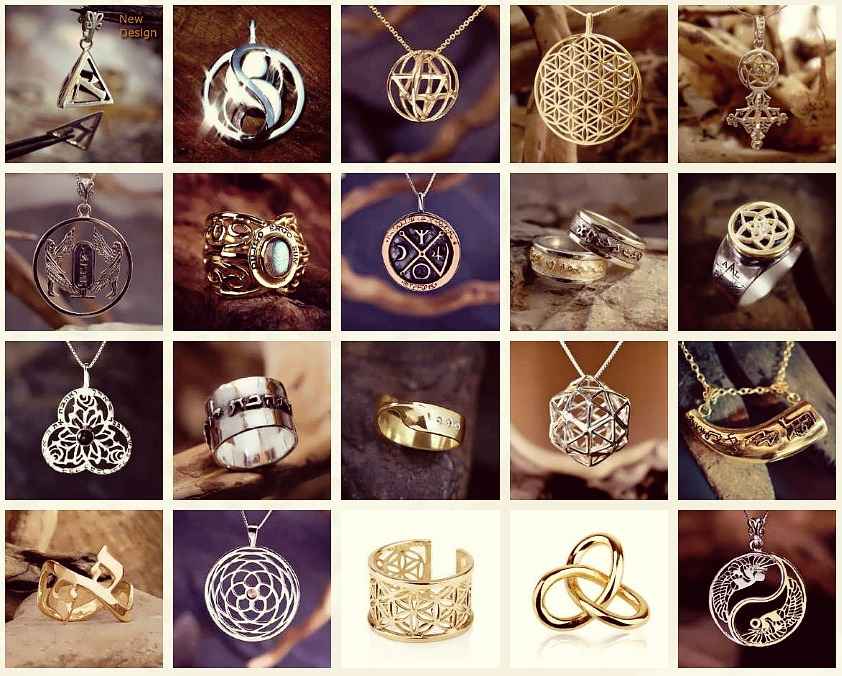 Choosing a Gift the Recipient will Love
Up to now, we have dealt with all the easy stuff. Now we come to the part where you have to choose a design that the recipient will actually like. This is harder but we have some insights that might help:
Identify symbolism that speaks to the recipient. Many jewelry designs are based on symbolism. If the recipient has symbols that they like and use in other ways in their life like Tattoo, shirts, posters, drawings or other design elements, this is a clear sign that they will be happy to get a jewel that is based on that symbol.
Birthdate and astrology sign - another safe way is to look for jewelry that is related to their astrology sign.
Motto in life - if the recipient has a clear motto in life then you can search for a jewel that complements this motto and strengthen it. For example, a person who is very driven for success will most likely find jewelry like the Five Metals Ring very intriguing.
Symbolism for something the recipient is lacking in their life - in this case, we are looking for a jewel with that has meaning and symbolism of a trait we think the recipient would like to support in themself. With this type of selection, you need to be careful not to push your own agenda but to carefully examine the recipient and assess what would inspire them.
A certain style that speaks to them - if you wish to use this indicator you should be very confident in your ability to understand what style they like. It requires an ability to understand style that some people have but most don't.
The Meaning Behind the Gift
If you want your loved ones to cherish their gift and appreciate it you need to relate it to something meaningful. With David's designs, you already went most of the way as each and every one of them has a deep meaning behind it. Still, you have to communicate this meaning and connect it to the recipient in a way that they can relate to that meaning. A good way to do it is by communicating the idea behind the jewelry and why you have chosen it for this recipient. Doing so makes it personal and helps the recipient to develop the right mindset for the specific jewel. In some cases, you can also connect your relationship with the recipient to the meaning behind the jewel.
Timing
If you are planning a surprise on a specific date you need to make sure jewelry will arrive on time. If you buy at a local store, this is usually less of a problem but if you buy from an artist then take into consideration it may take some time. It is better to check with the customer service that it can arrive on time.
A common mistake people do is to assume all online shops work like Amazon. But it is not true. Amazon stock up products in warehouses (normally produced in China and shipped directly to Amazon warehouses). But many jewelry artists make the item to order or customize the size, stone and other options according to each order. This takes time especially in the Holiday season when there are a lot of other orders to make.
Our recommendation is to communicate with the artist or company you buy from.
Wrap and Greeting Card
If this is a surprise using a wrap helps extend the excitement and is most recommended. You can use a recycling paper which is better for mother earth.
A greeting card is not always necessary but can help with giving meaning and communicate the idea behind the gift. We believe It is better to have a nice designed card from recycled paper that doesn't have any text on it and write your own blessings. It just makes it more personal and memorable.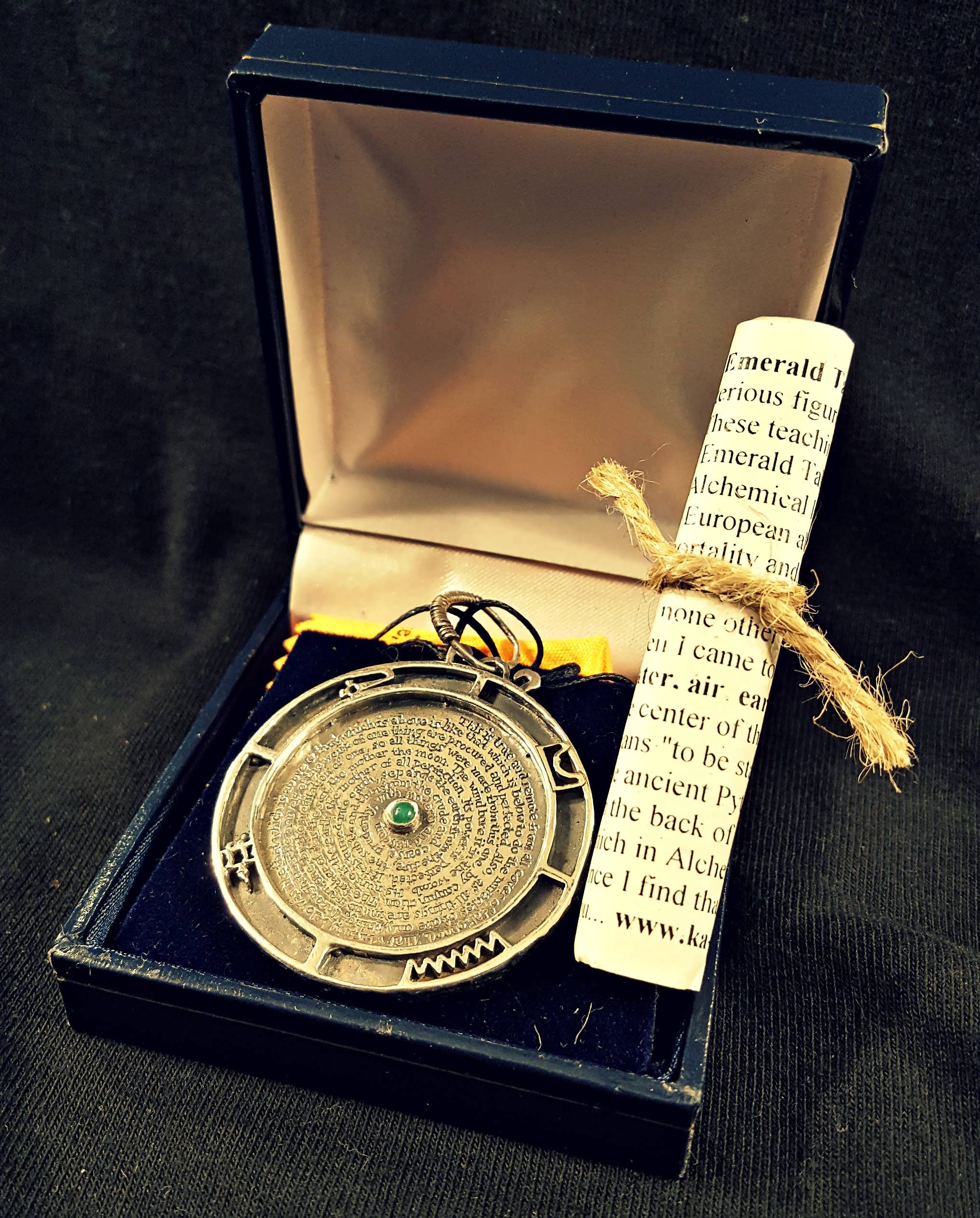 Return option
Although you have done everything right there is still a chance that the Recipient will not like it. That is ok and it is much better to acknowledge that and do what needed so they end up with something they like. Give them the option to replace for a different design or return and get something else altogether. Remember, we defined success as a jewelry gift that is worn often and the wearer likes it. So you can still achieve that even if your choice was incorrect. Sit down together with the recipient and identify a replacement. Alternatively, return it for a refund and go to select a different jewel somewhere else with the recipient.
About David's designs - Before deciding on returning the item ask the recipient to try to wear the item for 2-3 days and get a feel of the item's energy. We had people that would not part with their items after trying them and wore them for many years after!
Other Resources
Here is a nice video on the subject (not made by Ka Gold)
About the Author
David Weitzman
The jewelry artist David Weitzman combines ancient and sacred knowledge into a unique line of jewelry designed to bring people both beauty and inspiration. David's artwork harnesses the power of spiritual symbols and sacred geometry from around the world to bring those wearing this sacred jewelry happiness, vitality, excitement, and love.