30 Gifts for People in Need
2017 Holidays
Finding Hope and Courage
We started this project several years ago with the purpose of helping those of you who feel desperate and in great need of hope, courage and focus required to overcome life's hurdles. David's Jewelry is meticulously crafted to act on the conscious as well as the sub-conscious level of the wearer, thus healing and inspiring people. They are made to impact the lives of the wearer in a positive way and help them view the world in a brighter perspective, thus improving the quality of wearer's' lives.
Each year we receive many touching requests from people all around the world. We carefully pick 30 of them, hoping that we can touch their lives with our small but meaningful gift. The responses from people receiving the gifts were very special. Many told us that the jewel we send them acted as a constant reminder and helped them to focus on the good in their life.
---
Project is now closed for new submissions.
A message will be sent in the next weeks to every one who submitted a request to let them know if they were chosen or not.
---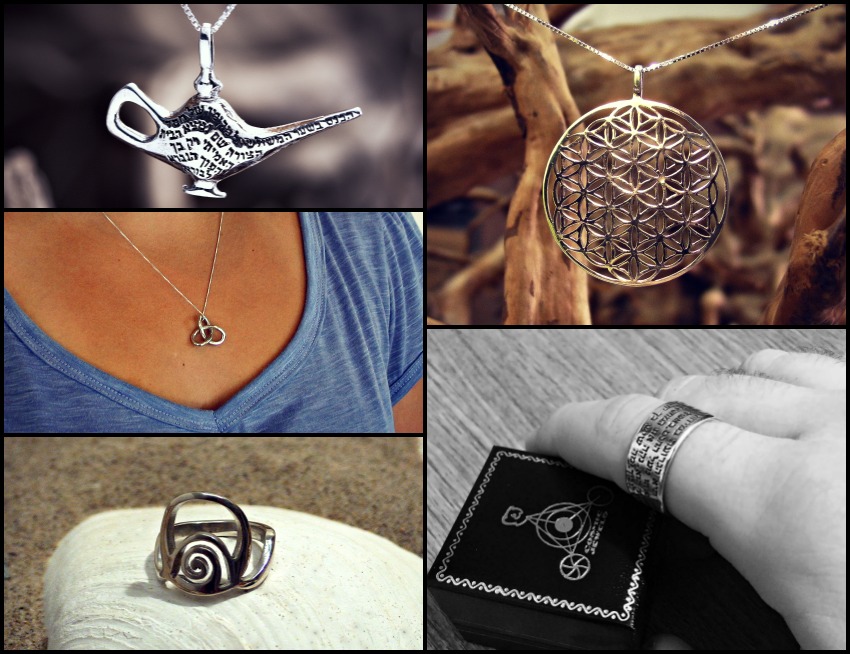 Free Jewelry for People in Need
There are many people who are continually suffering because of ill-health, pain, loss of job, lack of love and affection, frustration, anxiety, unfulfilled desires, emptiness and many such feelings. Many of these people do not have the resources to purchase David's inspiring work, and so we at Ka-Gold, are presenting such spiritually needful people with free pendants that can help them in their endeavors to strengthen their awareness of their inner-self as well as the natural world.
Available for Selection:
Harmony and Healing
Untying Karmatic Issues
Courage
Creating reality
Abundance
Please Note:
* We will keep your privacy and we will never publish any details of your request
* We are not obligated to choose you.
Previous Winners Testimonials:
Your wonderful gift arrived at a time when I felt at a very low ebb. I wore the ring continuously for several months. Slowly but surely, my confidence increased and I found myself writing again with renewed vigour. I have also started a new project -a film script which is going well. I will never be able to thank you enough. A stranger's gift, made with love, gave me my life back. You are truly blessed. With heartfelt thanks,
Terry
We received the ring and Franca was very pleased. It brings light to her look and provides the new energy to her old perception of herself. Franca thinks that with this ring changes have been already coming into her life. Now she is making meditations imagining the form of the ring and believes that it gives her more strength and motivation. In short, she just likes it!
We wish you and all your company all the best and thank you another time!
Anna
---
About the Jewelry we offer
We carefully chose five optional designs for people to choose from. Those designs and are meant to affect the wearer's mind. Each has specific intentions so please read before you select
Flower of Life Pendant - Harmony and Healing
The flower of life shape contains a secret shape known as the fruit of life. It consists of 13 spheres that hold many mathematical and geometrical laws. These laws represent the whole universe. The Flower of Life is a powerful symbol of unity and can bring the wearer Harmony and Healing.
The Ring of Courage
The ring of courage is intended to give the wearer the understanding that fear is one of the greatest causes of one's suffering. It cleanses your thoughts, causing them to vanish.
The Hebrew text engraved on the ring says:
"
Cowardice is the worst of all measures. Fear is the gate that the fool opens and the wise locks. When fear sneaks behind you, know it is a creation of your thoughts. Clean your thoughts and fear will vanish. Only then will your life become valid. What is within you will bring you life. What is not within you will bring you death.
"
Gordian Knot Medium - Untying Karmatic Issues
Also known as a Torus Knot and it's the most basic knot which can be made on the Torus Tube. The Torus Tube is basically a structure of a donut or a sphere that turns into itself from one side and comes out the other in a perpetual motion. In a spiritual aspect, it symbolizes the cosmos, as well as infinity. Over the years I received many responses, stories, and experiences from people who purchased this pendant. Many stories revolved around solving karmic problems, finding miraculous solutions, and even a few people reported that after they were free from whatever it was that held them back, the pendant disappeared, literally - they woke up in the morning and the string or chain were intact but the pendant was gone.
Cosmic Wish Pendant - Creating Reality
The magic lamp is a symbol of self fulfillment.
On the pendant is inscribed (in Hebrew): "Go into the triangular gate to the place of the shapeless, where the true home is, only that way the created will become creator". The triangular gate is the relation between the creator, in the state of unity, and the created, which is the part of the creator in a state of self unawareness, perceiving himself as separate from his surroundings. The shapeless is the creator himself and the perception of time, in which we can see that all things pass. Everything changes and takes on a different shape as time passes. The person that tends to get attached has problems seeing the cosmic processes of infinite change.
Abundance Ring - Bring Abundance to Your life
The Shefa symbol was received in direct transmission from Archangel Metatron by Dvora Pearlman. It was received as a teacher and a tool to learn, to use and to connect with the great divine.
Shefa is a word in Hebrew that literally means Abundance. This word, in its highest and most profound means a tool for creating abundance. It holds powerful kinetic energy, the kind of energy that when coupled with one's intent for the highest goodness and aligned with the Divine will, can move mountains or feed the world.