Find the Jewelry Meaning that Inspires you the Most
Search by jewelry purpose


David Weitzman's jewelry are made to inspire and empower the wearer on the journey to happiness and fulfillment in life. Behind each jewel, there is a meaning like love, abundance, courage, healing and self-balance. The meaning of the jewelry is composed of shapes that resonate in harmony, carefully chosen words and David's strong intention.


Gift search
Searching by meaning is a great way to find a gift your loved ones will deeply appreciate and cherish. Try to image the person to receive the gift, what will inspire them the most? Search by that characteristic.
















The Designer - David Weitzman
David Weitzman is the force behind Ka Gold Jewelry. David has dedicated himself for many years to the search for sacred knowledge. He has vast knowledge in the fields of Kabbalah, sacred geometry, Egyptian wisdom, Jewish tradition, Tibetan Buddhism and other sacred concepts.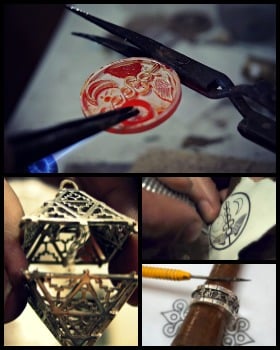 Personalized Cosmic Sigil Talisman
Price: $1,118