December 2010 Newsletter
New Birth and the Gifts of Love, Courage and Inspiration

Reminder to the coming Holidays - 15% discount coupon



Greetings,
First I would like to open by telling you of the great gift I received two weeks ago. My second daughter -

Nofar was born

. The birth was short and all went well. Here is an image of Nofar with her big syster Shoshan: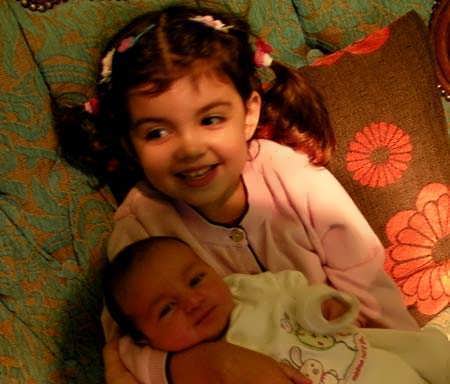 The coming holidays and the end of the year 2010 is also a time for me to thank you and all my customers, for just being there, for loving us, supporting us and giving me the opportunity to be part of your life. I truly cherish and appreciate it!!!



Recommendation regard using my jewelry as gifts


I know many of you are buying the jewelry to give as a present to your loved ones. I would like to recommend that you show them the meaning behind your gift and share with your loved one the reason you bought it for them. It will make it even more special, as they will feel your true intention and that you truly spend time and thought to try to find something that will make their lives happier.

Please read on about the gift to my Palestinian friend, the Sagittarius zodiack pendant and our new youtube channel.
Thanks
David


---
15% Holiday Discount coupon -
7696RE6K
Valid until the 24th of December 2010
To receive the discount, add products to the shopping cart and then click on the link in the shopping cart named - "I have a coupon" and enter the coupon code listed above.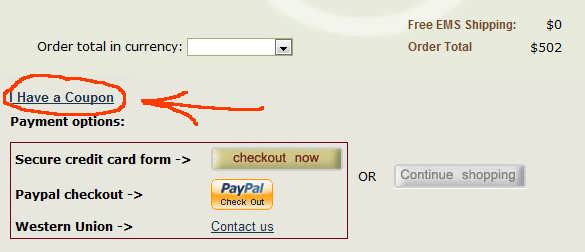 ---



A gift to my Palestinian friend


Now, here's something that you will never see anywhere. I made this pendant about a month ago. It's in

Hebrew

and believe it or not it is simply the name "

Muhammad

". Outside my workshop there is a bakery run by Arab Palestinians from East Jerusalem. During the past few months we have become good friends and about a week ago one of them wanted a pendant with his name. To my surprise he didn't want it in Arabic but in Hebrew. So this is a collaboration of two cultures which have unfortunately been caught up in a very violent "family feud" for over many centuries...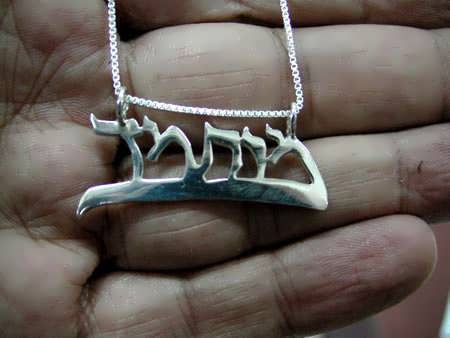 The pendant is not available on the website. If you wish to buy it you are invited to contact us (simply reply to this newsletter).


---

The Sagittarius Amulet


The Zodiac sign pendant series



This month we made a Sagittarius Amulet. It was created on the 28th of November between 6:25 and 7:07. The metal inside is tin which is the metal of Sagittarius zodiac.



---
New YouTube Channel


We finally opened our YouTube channel. There are three movies filmed and edited by David. The music is made by a friend of mine. You are more than welcome to view the channel and

subscribe to us

. We promise great movies :)




---

With great love
Happy Holidays
David Weitzman and Ka Gold Jewelry team.