2020 Summary
Another year is coming to an end. 2020 was certainly not an easy year. This year with all the lockdown, restrictions and school closures David had limited time but still managed to create four wonderful new designs.
Click to view model below:
We hope 2021 will be a better year. A year we can go back to hugging and meeting with family and friends. A year where we rebuilt our social closeness instead of social distance. A year where we bring back our focus on how to build a better and sustainable world for all earth inhabitants.
---
Saturn Pluto Talisman
Saturn conjunct Pluto is a symbol of great titanic power, it helps in eliminating what's useless and bringing order into chaos. Saturn in Capricorn is the mountain climber, giving discipline, practical ability and foresight. Together with Pluto, It generates a powerful unbending will and an overachiever quality, with the resilience and stamina to withstand almost anything.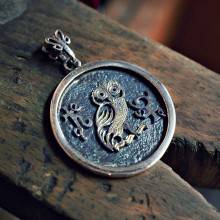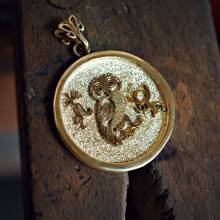 ---
Thor's Hammer
The Mjölnir was a symbol of protection and symbolized among other things the cosmic order and a symbol of defence against the forces of evil and chaos.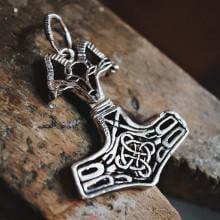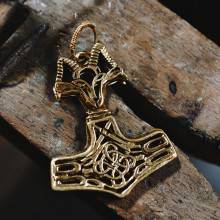 ---
Alchemical Cosmic Tree
The two reversed triangles are a symbol of the "as above, so Below" - a concept that can be found in the alchemical ancient text of the Emerald Tablet. The idea that everything on earth is a projection of the heavenly forces that govern the universe. The same rotating particles of the atom, are subjected to the same physical laws that govern the galaxies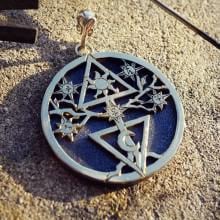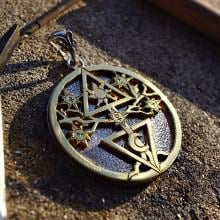 ---
Jupiter Saturn Talisman
Talisman for the GREAT CONJUNCTION! Capturing the Rays of the Historical Great Conjunction of Jupiter and Saturn. The symbols on the Talisman are the glyphs of Jupiter (left) and Saturn (right), and in the middle is the ancient Egyptian image of the sign Aquarius - the water bearer. Inlaid with beautiful Blue Sapphire which shares in the virtues of Saturn and Jupiter by traditional sources.