January 2014 Newsletter 2
Celebrating Sacred Romantic Love

Greetings,
In three weeks from now, people around the world will celebrate the holiday for romantic love - Valentine's Day. A few months ago I was interviewed for a movie and one of the questions I was asked was "where does your inspiration and motivation come from?" I thought about it for a few seconds and then said: "each time I sit at the workbench I'm not alone, you know, I can actually feel this endless crowd right behind my shoulder, each one of them looking for his own symbol for a

spark of inspiration

that will ignite his life and his love. I feel it's my responsibility to find the right key or symbol for each one".




I turned on the computer screen and showed him the photos sent by customers from all over the world wearing my creations. We watched together in amazement at the amount of people from all the corners of the globe actually taking their time and sending me those beautiful and moving photos. Then I told him that

I don't take it for granted

. The fact that many people actually take the time to send me these amazing feedbacks.

I am still excited every time couples choose my creations to celebrate their love

, weddings, engagements and use it in what many of them see as one of the most important step they take, and I'm the "humble cosmic jeweler" is part of those moments.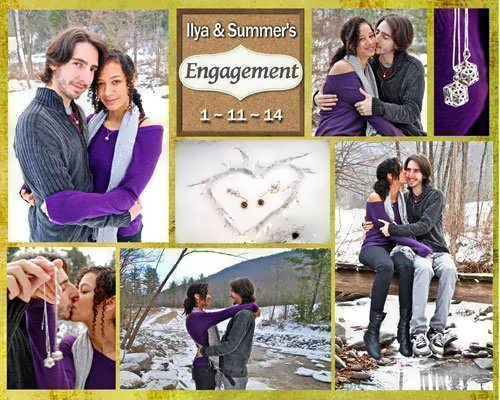 These photos were placed on my Facebook page last week. They are the photos of Ilya Nabutovskiy and Summer Johnson who wrote "We're very happy to share our engagement with all of you today. We exchanged Christ Consciousness pendants with each other and we plan on holding a Sacred Union Wedding Ceremony within the year of 2014. More details to come! Much Love. Ilya & Summer".
I looked at these photos and on the spot decided to share the love, joy and happiness of this couple with everyone.

I feel blessed to be part of these moments!!!
---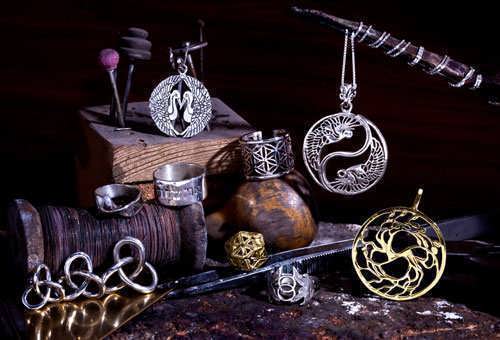 ---
"
I love your feet because they have wandered over the earth and through the wind and water until they brought you to me.
"

Pablo Neruda
---

Summary of the project - Gifts for the in Need December 2013
Throughout December 2013, we conducted a project where we offered 30 jewels from a choice of 5 pendants and rings for needed people. We received around 80 requests from different people with various life situations that were not easy.

It was not easy but we chose the winners and we sent them the gifts. We received responses that reminded us of the importance of

giving

in our world. We want to thank everyone who participated or shared this project.


---

"
He felt now that he was not simply close to her, but that he did not know where he ended and she began.
"

Leo Tolstoy's Anna Karenina
---
14% Discount on Jewelry for Love




Thank you for reading
With great Love
David and Ka-Gold Team