Sacred Waters Pendant and Ring
Limited Edition consecrated in the Sacred Waters of the Jordan River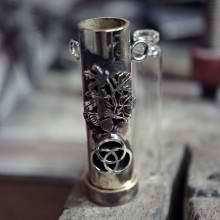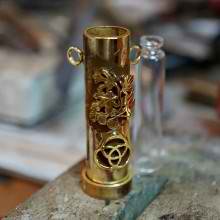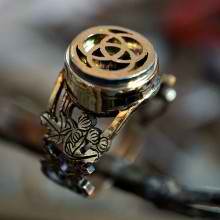 Each one of these pendants and rings will be symbolically "baptized" in the waters of the Jordan. The pendants also contain a small glass canister that will be filled with water from the river.
The three intersecting circles are a symbol of the second day of creation from the structure of the Seed of Life. It was on this day that the creator "separated the water under the expanse from the water above it. The three circles also represent the three atoms of the water molecule.
The sacred waters pendant and ring are a powerful symbol of life, purification, and healing. It connects the wearer with the water element which represents represents change, flow, and adaptation.
Related Design Also on Special
---
Seed of Life Pendant
The seed of life is a symbol for the 7 days of creation. It addresses the creative process of the Flower of Life - a geometric shape that symbolizes the entire universe.
A symbol of blessing, fertility, and protection.
---
Dune Pendant and Ring
"From the waters shall come all life" - connect to the source of all life
---
Water Element
Water represents change, flow and adaptation. The water element represents the second Chakra.