Hello,
In many cultures around the world, amulets were used for protection. They were considered sacred and usually based on motives from that culture. In this newsletter, we feature some examples of protective amulets from various traditions.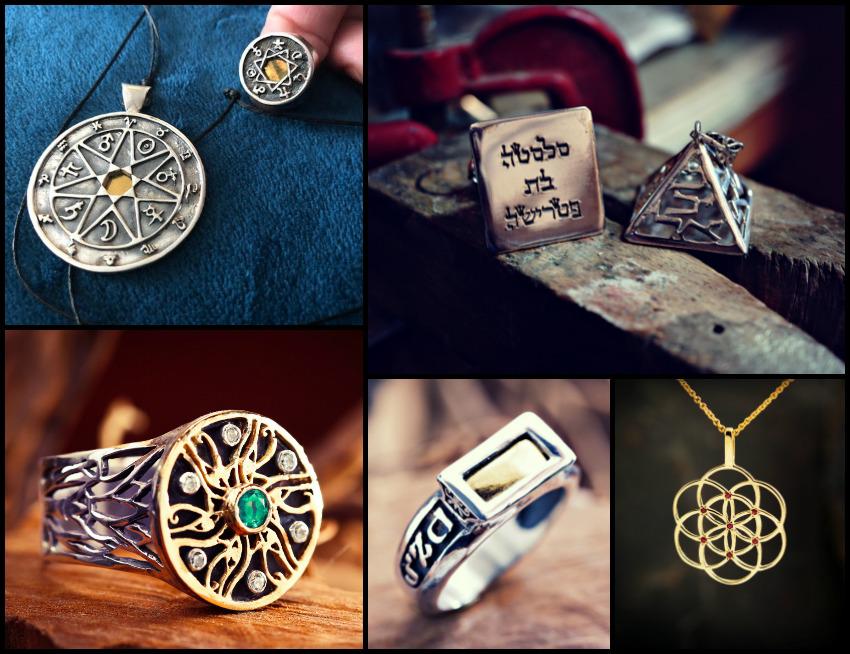 Egyptian protection Amulets
In Egypt, the eye of Horus was considered as a protective amulet. Funerary amulets often depicted the Eye of Horus and were used for protection and to ward off evil here and in the afterlife. Egyptians that were travelling by water would often paint the eye of Horus on the bow of their boats to ward off evil and have safe travels. In one of the battles between Horus and his nemesis the god Seth, Horus lost his eye. Thoth, the god of magic and healing healed Horus and from that point on the symbol was associated with protection and healing.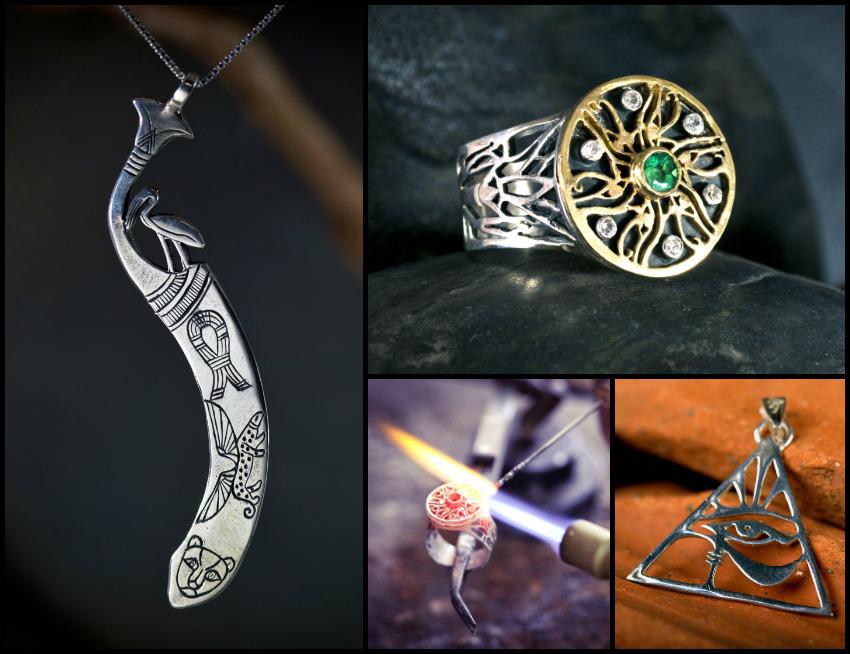 Another example of an Egyptian amulet is the knife which served as a protective amulet. The Egyptians used the ancient flint knife called the des for their rituals. Knives in ancient Egypt were considered symbols of protection and strength. Many deities in ancient Egypt were displayed with knives and knives were used to slay scorpions and snakes to take away their power.


Astrological amulets for protection
In astrology, it is believed that amulets can harness spiritual and magical powers as well as protective powers. Astrological protection amulets can be made by using information from the wearer such as the birth date and time and place. Once the information is collected the astrologer finds the right time for finalizing the Amulet according to the wearer's birth chart. Once created this type of protection amulet is attuned to the person it was created for and will serve as a protective amulet for them. Another way is to assemble the Talismans on a specific date and time that traps and preserves within it the unique state of the heavens and designed to give protection to the wearer.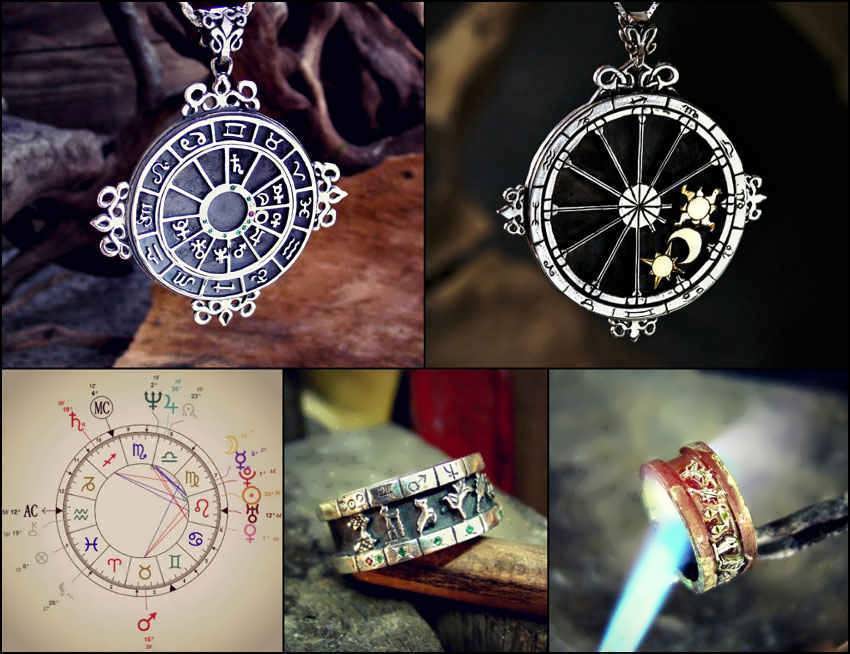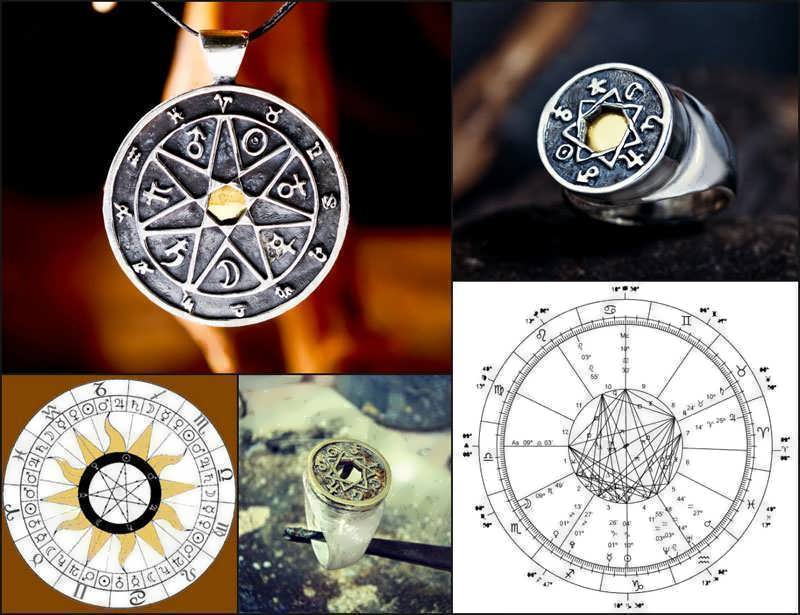 Jewish Protection Amulets
In Judaism, there are several known protection symbols and prayers. Some of the most well-known symbols and prayers are the Star of David, Hamsa, King Solomon Ring, the Ana Bechoach prayer, 72 names of G-D and the Priestly Blessings prayer.



---

A touching letter from a customer
I have followed your creations for quite some time. I have my 26-year-old son's birthday coming up on the 3rd Of April. I would like to get him something special for his birthday. He is a beautiful person and has such a kind heart however suffers from anxiety and stress due to his work, personal issues and very low self-esteem. It breaks my heart as he really is such a lovely person.

In December I had a health issue that required brain surgery. An aneurysm. The surgery did not go to plan and I suffered two unrelated ruptures during surgery, bleeding, swelling etc on the brain. A stroke. A week later at home, I suffered a massive seizure, caused by the bleeding. My Husband, Campbell and son, John, were with me. After hearing me being sick both came to help me while I was in the bathroom. I collapsed against John and he caught me and carried me laying me gently on the bed and attended to me while my husband called for ambulance help. John was so brave, he kept me alive until ambulance and paramedics arrived. I only remember a small amount of what happened as I was unresponsive most of the time. What I remember is John crouched in front of me telling me to be brave, to look into his eyes, to stay with him. He kept saying to look at his face, as he wanted me to see/remember a face of love. It brings tears even writing this. They thought I was dying, and they were right. Ambulance help arrived and they had to call for more to come. In total there were 2 Ambulance, 5 Paramedics, some who had to meet us on route to hospital as they needed help with resuscitating me. My husband was in the Ambulance and John was in his car following behind.

As you can imagine it was an awful experience for all, especially for John. To see his Mum in such a state has left him with terrible anxiety, sleep problems and he is scared of me leaving them. During the seizure, when I was unresponsive, I had a very spiritual experience. I cannot explain it, am still coming to terms with what I saw, but it was very real and has stayed with me. My son, Husband and even Ambulance officers all mentioned feeling an essence in the room that they couldn't explain. John said he felt what it was, this essence. It has him concerned. He said he realized how close they were to losing me and this essence they felt has given him a whole new perspective on life and thereafter. He has had a tough time. It breaks my heart that they had to see me like that. I am so very blessed to have the most wonderful husband, children and grandchildren. We are all very close and I am grateful for each moment I have with them.

I'm sorry. I did not start this out to be a sob story. What I wished to ask is that I wanted to get John something special for his birthday. I have more surgeries etc to go and my prognosis is not good. I wanted this gift to be something of meaning, that John could keep with him. Something to help him, offer him protection and keep him strong. I like all of your creations. A couple stood out to me. The Silver - Over the Soul ring, and the 5 Metal Ring with Priestly Blessings, the Guardian Angel Ring.
Thank you
Kath


---
Valid Until June 23rd






Thank you
Have a Wonderful Day
David and Ka-Gold Team