Hello,
We are excited to share with you two newly recreated Emerald Tablet Mercury Talismans! A special pendant and ring, both embedded with text from the Emerald Tablet, emerald stones and the Egyptian sigils for the four elements (as Mercury in alchemy is the vital spirit that transmutes the elements). The Emerald Tablet is the most famous piece of Hermetica and is said to contain the secret of the Prima Materia and its transmutation.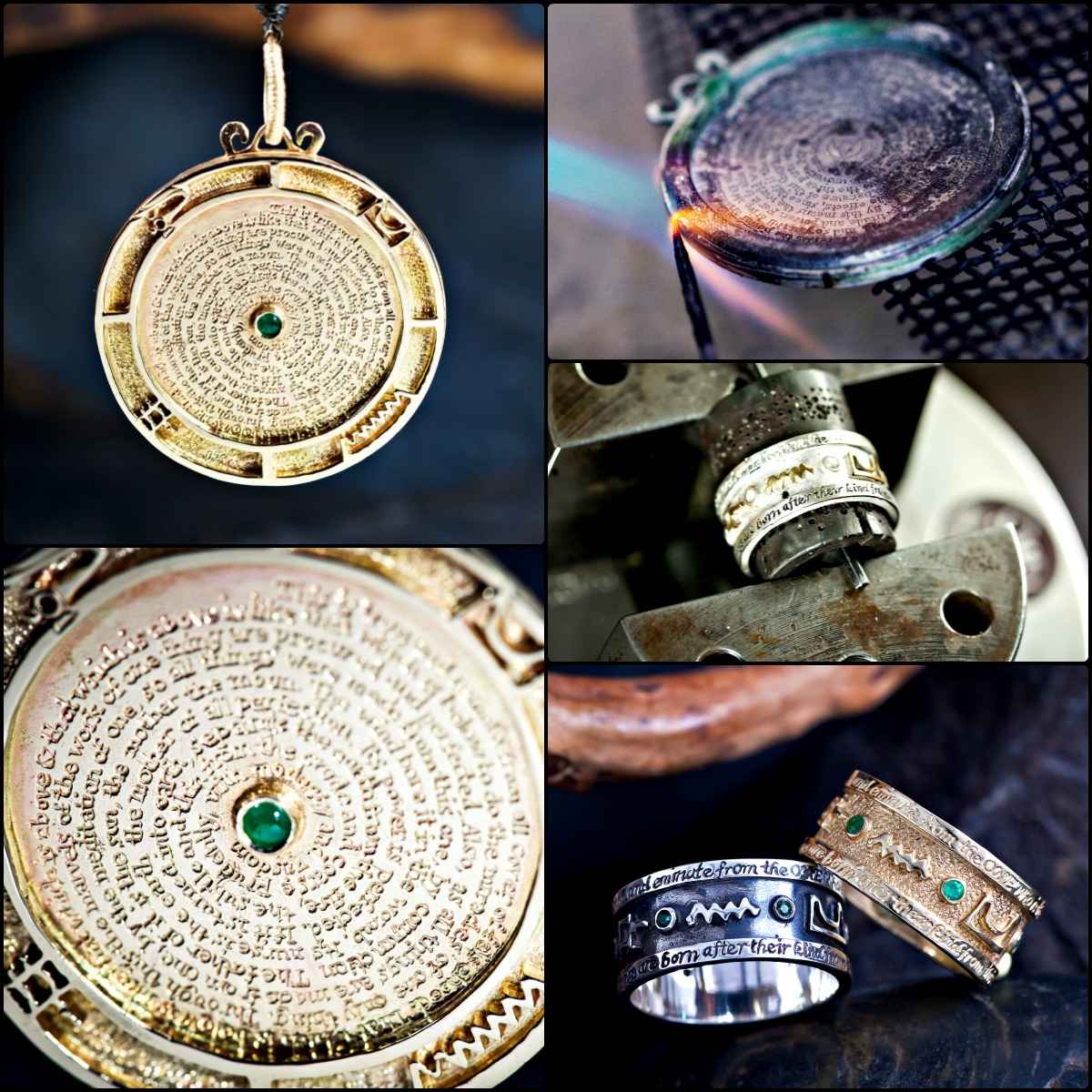 Will be Assembled on May 24th, 2020 between 13:26 - 14:27 (GMT+3)
The Talisman was created when Mercury, travelling in his own heavenly domicile (Gemini), was just days after his Heliacal Rising or his "Phasis" - his re-appearance into visibility after being under the solar rays, this is a very powerful and vigorous phase in its cycle. We caught him in an auspicious time window, culminating at the Midheaven, while being in an exact (Partile) conjunction with the emerging crescent Moon, newly born two days before at the beginning of Gemini. Mercury is also the ruler of the Rising sign (Virgo) and is also "receiving" (ruling/disposing) the Sun into his own Sign.

Disposing both the Rising Sign and the Luminaries, and culminating at the Midheaven, makes him the ultimate ruler of the chart, highlighting very powerfully all of his natural qualities.

This is truly a powerful Talisman for increasing mental perception and communication skills, language articulation, writing, speaking, learning, memory, business dealings, fast-thinking, and acting on one's thoughts. In its deeper manifestations, Mercury is considered to be the 'revealer of mysteries', and can help in gaining a very high understanding of the occult and abstract truths, with the ability to define and communicate them.





The Emerald Tablet of Hermes Trismegistus is one of the most mysterious and enigmatic surviving philosophical/alchemical texts. Although its first known appearance is in a book written in Arabic between the sixth and eighth centuries (Said to have been discovered by its author). It is firmly believed to be a seminal text from the Hermetic tradition - of which the surviving texts are compiled as the Corpus Hermeticum. These are philosophical texts describing the accounts of Hermes, and other semi-divine figures, imparting to their disciples the true nature of the cosmos and the mind etc.

Hermetic ideas either have their roots in earlier Greco-Egyptian philosophical schools or maybe genuinely connected to an even older source that preceded them. They are estimated to have been written as back as the 2nd and 3rd century AD, but there is evidence of a much more ancient Egyptian origin.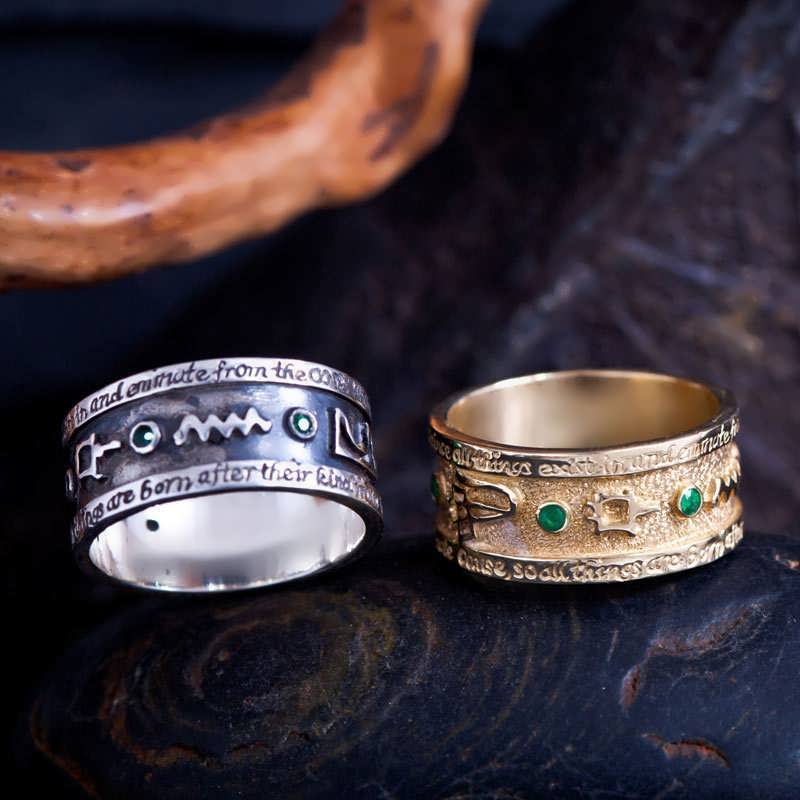 ---
Also on Special - Related Designs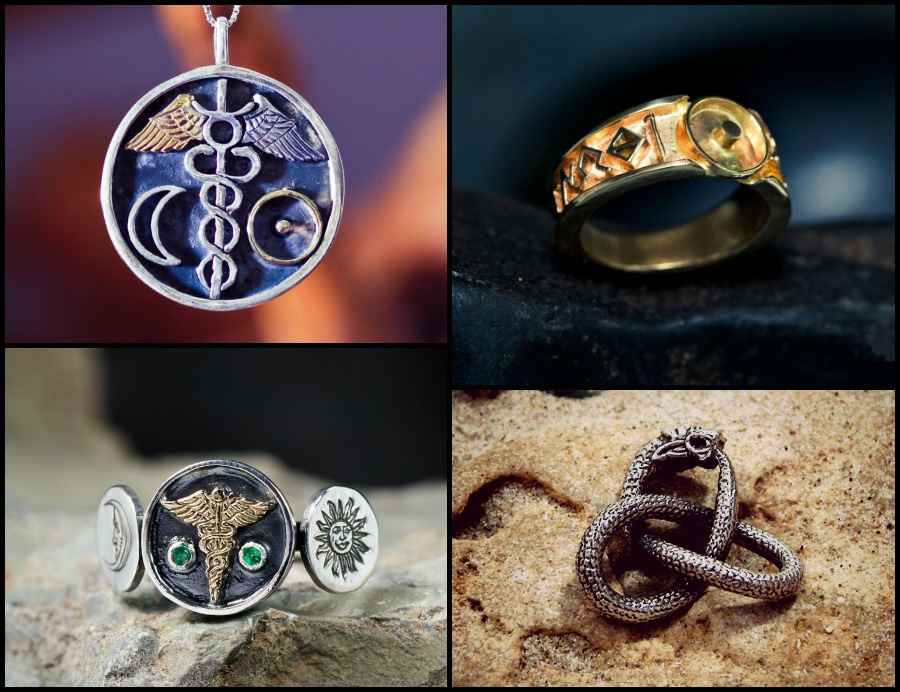 ---
Valid Until June 2nd






Thank you
Have a Wonderful Day
David and Ka-Gold Team