New Lunar Talismans
For General Protection of the Body and the Psyche, increasing wealth and wellbeing.
15% off until October 1st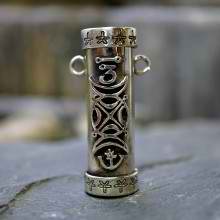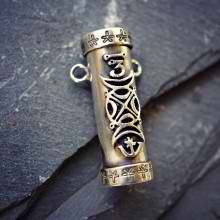 Limited Edition was assembled on September 19th 2019 between 03:21-04:18 GMT+3
This Talisman is designed and timed to draw and capture the Exalted Lunar essential powers. Moon Talismans are considered to have a very general range of helpful and supportive influences. The Moon is mostly known to represent emotional tides and biological rhythms, but it's much much more than that. The Moon is the connective tissue of our nature and it acts as a basic matrix for all other influences at all levels - physical, emotional and mental. It is the container, and maintainer of life (the light of the Sun) for the Earth, like a mother protecting and nurturing her child.
For our new Lunar Talisman, we have chosen an astrological time that the Moon is in its exaltation sign of Taurus and is powerfully culminating in the midheaven. This is also a night chart (an hour before sunrise) which is the "sect" or kingdom of the Moon and the Moon is also in its own face/decan (zodiac subdivision).

Additionally the Moon is applying to a trine (harmonious configuration) with Mars and the Sun in Virgo, showing the ability to also practically act for the satisfaction of one's emotional needs, and also for the gain of resources and status (Moon in the 10 house of career and recognition and mars in the 2 house of resources, both in earth signs). Finally, Venus - the ruler of Taurus is very prominent in her own sign of Libra, further strengthening the manifestation of this combination.

The Talisman is considered to be helpful as general protection for the body and the psyche. Moon Taurus Talismans are also made for increasing wealth, general wellbeing, and any kind of beneficial gain and support, in work, career and family life. It is also said to induce empathic communication, perception and intuition, emotional stability and comfort, help sleep, fertility in women, and establish a deeper connection to one's emotions.



Related Designs
---
The Lunar Pahse Talisman
A Rare and Genuine Moon Talisman that is also a Lunar Calendar!! New edition Assembled on the 19th of September 2019
Powerful Talisman for love, sensuality and pleasure, beauty and artistic ability.
Also with its general Lunar beneficent power, it is a bringer of abundance and general good luck.
---
Lunar Rings
A Talisman of the Moon (like its metal-silver) is considered to be helpful as a general protection in all circumstances. Moon talismans are also made for increasing wealth and any kind of beneficial gain, in work, career and family life. It is also said to induce empathic communication and perception, it is also very calming the mind.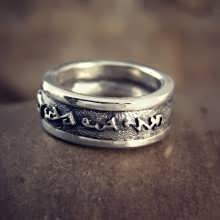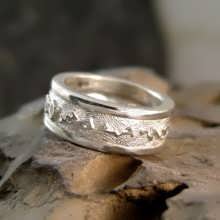 ---
Venus in Taurus and Moon
Limited Editions Assembled During Two Beautiful Configurations of Venus in Taurus and the Moon (27th of May and 1st of June 2019).
Increase beauty, love and sensuality, attracting romance, strengthening existing relationships, increase luck and physical resources, lowers stress and gives a sense of Harmony.