Astrology Jewelry
True talismans made at the optimum time with the guidance of astrologer Michael Ofek.
What is unique about David Weitzman's astrological jewelry?
The jewelry displayed here are true talismans that represent ancient traditions. A true talisman is a jewelry made according to the movements of the planets and other heavenly objects at a specific time and combine different symbols and metals.
The talismans displayed here are unique in that they are made at specific and unique times.
Each piece of jewelry, at the time of its "birth", traps and preserves within it the unique state of the heavens that is designed to give power to the wearer.
The number of pieces that can be created at any one time is limited and so it is important that you order you talisman well in advance.
Click on the
images to understand the intention behind each individual piece.
To learn more about
Talisman Magic read here
.
You are invited to join our
Customers Club
below
and receive new design and sales update.

Personalized Cosmic Sigil Talisman


Price: $1,118


Image of the Cosmos Talisman Silver and Gold


Price: $866


Jupiter Exaltation Talisman Silver And Gold (Pre Order)
Price: ($395.0) $335

Sun Talisman Silver And Gold (March 2014)


Price: $273


7 Metals Chaldean Astrology Talisman


Price: $198


The Jupiter-Venus Talisman Silver
Price: ($255.0) $216

The Lunar Phases Talisman


Price: $334


Personalized Trinity Talisman Silver


Price: $618


Sirius-Jupiter Talisman Silver (Pre Order)
Price: ($467.0) $396

Emerald Tablet Pendant Silver and Gold - Mercury Version
Price: ($810.0) $688

Emerald Tablet Pendant Silver - Mercury Talisman
Price: ($250.0) $212

Sirius-Jupiter Talisman Gold (Pre Order)
Price: ($3043.0) $2586

Image of the Cosmos Talisman Silver


Price: $332


Image of the Cosmos Talisman Gold


Price: $2,378


Alchemical Wedding Talisman


Price: $411


7 Metals Astrology Ring


Price: $238


Jupiter Exaltation Talisman Ring Silver And Gold (Pre Order)
Price: ($392.0) $333

Jupiter Exaltation Talisman Ring Gold (Pre Order)
Price: ($2040.0) $1734

Uranus in Aries Talisman Ring Silver


Price: $176


Personalized Trinity Talisman Silver And Gold


Price: $727


Eclipse Talisman (May-2013 Edition)


Price: $365


Emerald Tablet Pendant Gold - Mercury Version
Price: ($2022.0) $1718

Uranus In Aries Talisman Silver and Gold


Price: $361


Saturn Talisman Silver - Sold Out


Price: $237


Planetary Exaltation Pendant


Price: $651


Personalized Cosmic Sigil Talisman Gold


Price: $4,644


Sun Talisman Gold


Price: $1,696


Mercury Talisman Pendant
Price: ($282.0) $239

Equinox Talisman Silver And Gold


Price: $334


Equinox Talisman Silver


Price: $213
Result Pages:
1
2
3
[ Next Page >> ]
Join David's Customers Club
Receive special offers & new design updates
Enjoy the Chance to Win One of 5 Silver Items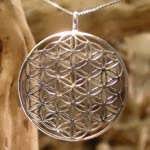 June 1st 2014 -
5 Flower of Life Silver Pendant
This page in other languages:
Bijoux Astrologiques - Français
Joyas de Astrología - Español
Astrologischer Schmuck - Deutsch
占星術ジュエリー - 日本語
תכשיטי אסטרולוגיה - בשיתוף עם האסטרולוג מיכאל אופק - עברית
Астрологические украшения - русский
Gioielli Astrologia - italiano