February 2015 Newsletter
New Editions: Lunar Phases and Venus in Pisces Talismans

Greetings,
In February we have two rare opportunities to recreate two of our special sold out talismans. The

Lunar Phases Talisman

(which is also a lunar calendar) and the

Venus in Pisces Divine Love Talisman

. We also offer a special discount for one of best seller and one of your favorite designs - the

Genesa Crystal

.







---
Lunar Phases Talisman - Pre order now!
New limited edition will be assembled on 23rd of February 2015 between 8:50 - 09:20 GMT+3
A very unique piece of jewelry, a talisman that is also a Lunar calendar!! This talisman helps you track the movements of the Moon in the signs of the zodiac and its respective phases. It is made of three parts: the outer zodiac circle, a middle circle with the lunar phases, and an inner wheel of the average month (30 days). Combining the three wheels to the placement of the new Moon (by zodiac sign, and day number) you have a pretty accurate estimate of where the Moon will be all month long, by sign and by phase.
A Talisman of the Moon (like its metal-silver) is considered to be helpful as a general protection in all circumstances. Moon talismans are also made for increasing wealth and any kind of beneficial gain, in work, career and family life. It is also said to induce emphatic communication and perception.
Video link
---

Venus In Pisces Talisman - New Limited Edition


Special limited edition created during the Venus In Pisces exaltation on the February 9th 2015 between 13:20-13:42.



A Year has passed since Venus had last visited Pisces, the sign of her exaltation. Last week (27/1/2015) she entered it once again, giving us the opportunity to celebrate and invoke her heightened virtues of love, compassion and beauty. This time around, while Venus is moving through Pisces she makes some challenging aspects, so finding the right time for the Talisman was very challenging. But we did find a very auspicious window, as Venus culminates at the Midheaven exactly in the middle of Pisces (the 15th degree), while the Moon is in Libra (Venus ruled sign) making an exact trine to the Sun in Aquarius, from the 5th house of love and creativity.





The Pisces energy is modifying Venus's qualities in underlying the

spiritual aspect of love, beauty and harmony

. It is an Ideal perception of unconditional love and gentle unifying, even cosmic, compassion. In Pisces, Venus is not bound to material needs and satisfactions; it is much more interested in the harmonizing and unification of spirits. It brings out a

higher love and receptivity, a real authentic connection

.



Video of David making of the jewel back in 2012


The talisman will help to attract those higher 'exalted' qualities of love, and partnership, but also higher intuition and

sensitivity to beauty, and creative inspiration

. It is a true symbol of divine and absolute love beyond its physical boundaries; therefore it radiates the state of love not only in connection to a relationship, but also to nature and the universe.


---
Genesa Crystal


The structure of this pendant is called The Genesa Crystal and it is actually a spherical Cuboctahedron. The idea of the Genesa Crystal was developed in the 1950's by Dr. Derald Langham, an agricultural geneticist. He found that the crystal reflects the cellular pattern of an embryonic living organism. Dr. Langham saw this eight cell cluster as a point of full, infinite potential.




Dr. Langham wrote:
"

Genesa is the coded matrix of your own life force and is directly related to the living energy moving in spirals in all forms of growth, development, and change

".

He continues:
"

Genesa is a 13-dimensional process involving step-in-to crystals of simple geometrical forms similar to those that living energies spiral through in natural growth patterns. Through precise, meaningful movements within their energysms (life force fields), they learn to harmonize physical, emotional, mental and vital aspects of living and tune into their greater selves

"
Derald G. Langham, Ph.D.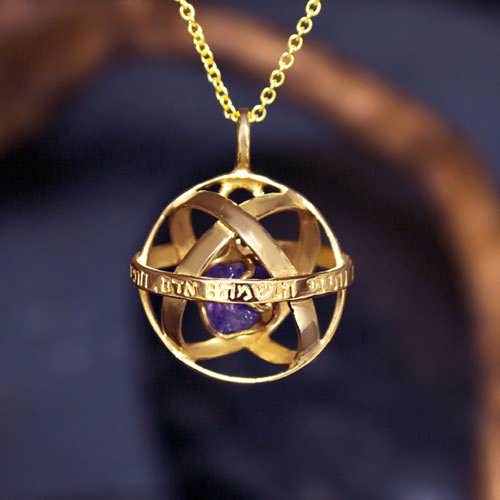 The Genesa crystal is an

excellent tool for healing

since the structure draws in positive energy, cleanses, balances it and sends it back out. Langham discovered that by using this structure for the recycling of organic matter the Earth actually feeds itself endlessly creating a healthy, harmonious and balanced environment, therefore langham called it "The Spherical Garden". The small 1.5 cm Genesa Crystal pendant is a powerful tool for re-creating your own revitalizing space and to clean and purify your close environment.


Thank you for reading
With Great Love
David and Ka-Gold Team