September 2018 Newsletter
Jewelry for Travelers and Truth Seekers

Greetings,
A truth seeker is a controversial term because it looks at truth as something finite and absolute while, in reality, it is simply an ideal which we all should aspire to reach (though this goal is quite elusive) …


15% Discount Until October 9th 2018



One of the things that set apart the western focal point of view of a journey is that it always must have a goal, one must always find a destination, follow the rules and reach the shore. The thing is that in my humble opinion the journey itself is more important than the goal. A real meaningful voyage is one where we travel as observers, listening and experiencing reality and do our best to look at everything beyond the good VS evil paradigm. At some point, we realize that the most meaningful journey is the one that made us learn and know ourselves and that the state of awareness is the best and most rewarding traveler's mindset.

These selected designs are unique creations that focus on ancient philosophies that were used over the centuries as a source of guidance and inspiration. These pieces of jewelry are some of our most beloved and inspiring creations that are used as powerful reminders by many of our clients from all over the world. The concepts behind these designs were taken from various sources such as the ancient Tao Te Ching, Buddhism, ancient Nordic tales and also some of my own realizations that helped me on my path.

The use of a variety of sources was made on purpose because each one of us has a different background, belief system, and cultural reference. Now you can find your own "spark' of inspiration and set on your own adventure...


Four winds ring
On one side of the ring appears the phrase "The farther one travels the less one knows" (written in Hebrew). This phrase was taken from the book of the "Tao Te Ching" written by the famous ancient Chinese truth seeker Lau Tsu.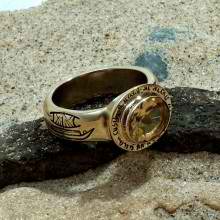 Price: $1,580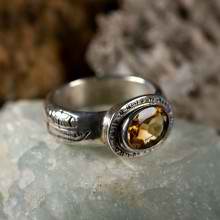 Price: $147
Ring of Courage
The ring of courage is intended to give the wearer the understanding that fear is one of the greatest causes of one's suffering and that if you cleanse your thoughts, they will vanish. This is a powerful tool for truth seekers and travelers who often held back by too many fears.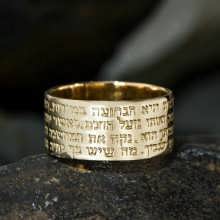 Price: $1,501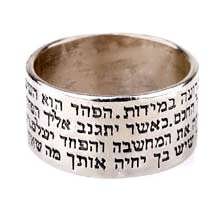 Price: $133
The journey of Life Ring
The Journey of life ring is created especially for truth seekers and travelers. The ring is a newer version of the loved Four winds ring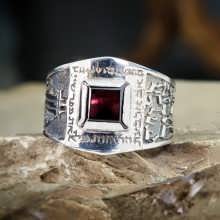 Price: $167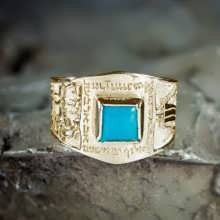 Price: $1,594
Norse Amulet
This amulet was made for the purpose of finding your own path of freedom and to focus on your own inner fire throughout your life's journey.


Price: $190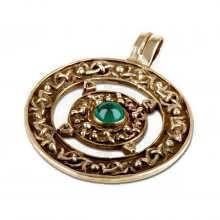 Price: $2,548
The journey of Life Pendant
A Powerful Symbol for the Truth Seeker that give the insight into our false perception of reality as dualistic to find unity and oneness.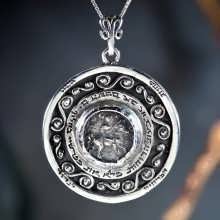 Price: $193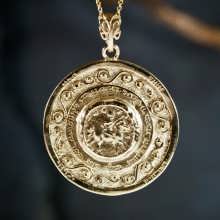 Price: $2,917
Thousand Miles Journey Ring
The sentence on the ring states that "A journey of a thousand miles begins with a single step". This sentence helps us find the inner power to walk the thousand miles journey and focusing on the here and now if our current step.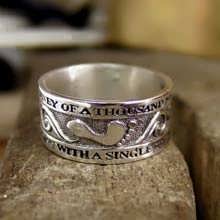 Price: $143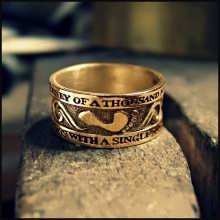 Price: $1,458
Journey Pendant
On the journey pendant also engraved, "The further one travels the less one knows". My personal understanding of the phrase is that it means to say, that our ability to understand things emerges directly from our ability to analyze small processes in our immediate environment and to understand that those processes correspond entirely to things that happen on a larger scale.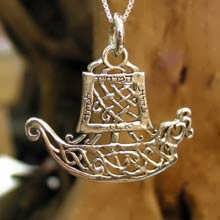 Price: $126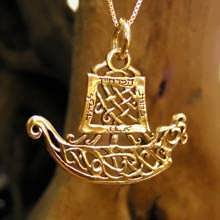 Price: $1,032