The Little Sister Guitar
Designed By the Artist David Weitzman, Manufactured by B&G Guitars
The story of the Little Sister Guitar
The story of the Little Sister Guitar began in March 2011, while I was listening once again to the only existing recordings of Robert Johnson. While listening, I was gazing at the old photo of Johnson holding a Gibson L-1 and that was the moment I got hooked. I've realized that while you tend to appreciate modern guitar players, most of the time you listen to bits and pieces that were sewn together at the recording studio with the backup of bass, keyboards, drums and layers upon layers of guitar tracks.
A Must Watch Movie! - The Making of The Little Sister Guitar
You have to realize and appreciate the fact that the early delta bluesman were able to
fascinate a listener with only one guitar
and many times their singing. People like Rev. Gary Davis, Skip James, Scrapper Blackwell and Big Bill Broonzey were a one man band. Another thing that puzzled me was the fat and throaty tone of their guitars. The majority of them played these
small body parlor guitars
, so I decided to find what is the secret of these instruments and embarked a journey to the crossroads.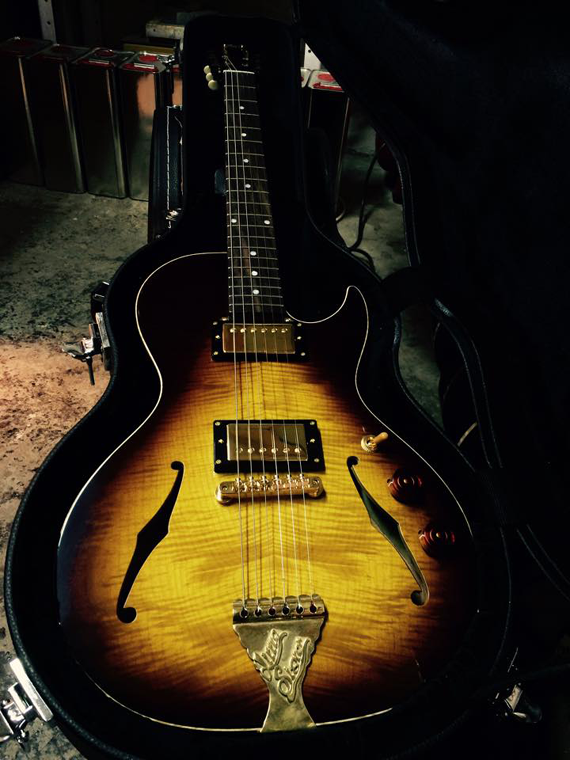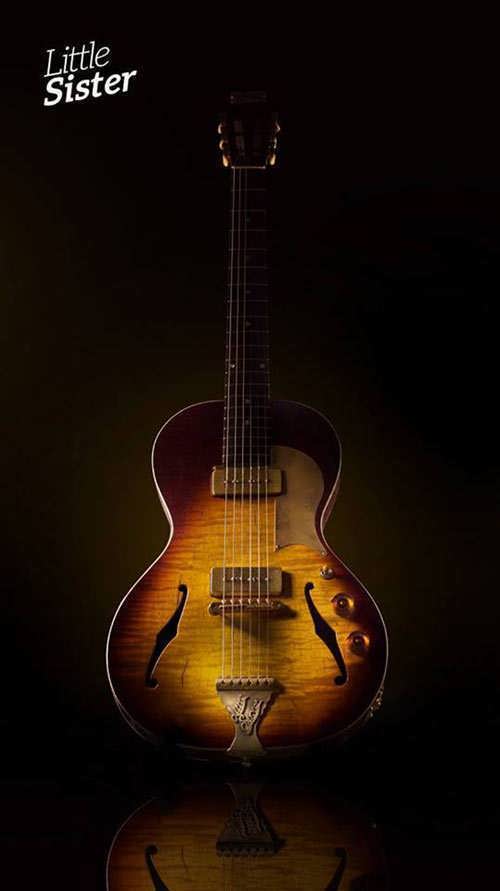 The first thing I did was lose the pick. I started playing the same tunes and the same style encapsulating and absorbing the spirit of these bluesmen. Then I started collecting obsessively all sorts of original guitars from the 20's and 30's that many times were in poor condition and needed a complete restoration. The final thing I did was attending the
Algranati School of Luthiery
in order to create a special design I was hooked on. I had a vision of an instrument that will have the best sound. An instrument that will be versatile both for players who use a pick and fingerstyle playing. It will be superior in terms of playability and gimmick free. It had to be also lightweight, comfortable and unique and I will make not only the wood parts but also the hardware.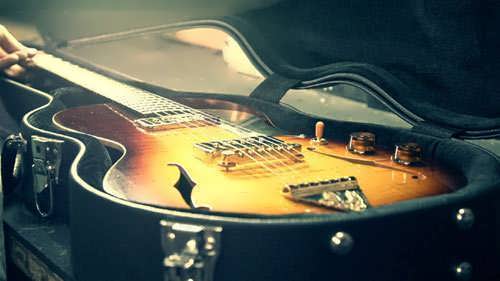 I have decided that it should be a small body parlor guitar because these were the instruments that I kept playing again and again. I started the project and gave it the name "Little Sister", because my second daughter was born at that time. That was also the time when I discovered the guys from
B&G guitars
. I needed a place to restore the vintage instruments and wasn't able to find someone who had the skill, knowledge and understanding and of course the ability to use the exact materials, so when I discovered their workshop and saw and heard the instruments they were making I was in awe.
At the same time I finished the Little Sister model. The first thing I did was taking it to a friend's recording studio for a recording session. I plugged it into an amp and was blown away. It sounded amazing. It had the same beautiful, full sound from a well balanced instrument. The next thing I did was taking it to B&G guitars in order to give it some final touches. I left the guitar and a week later got a call from Kiki Goldstein "We want this model, we want to build it. During the time it was at the workshop it was played by many of our clients and they all loved it, we will enhance it. I think that everyone needs a little sister guitar…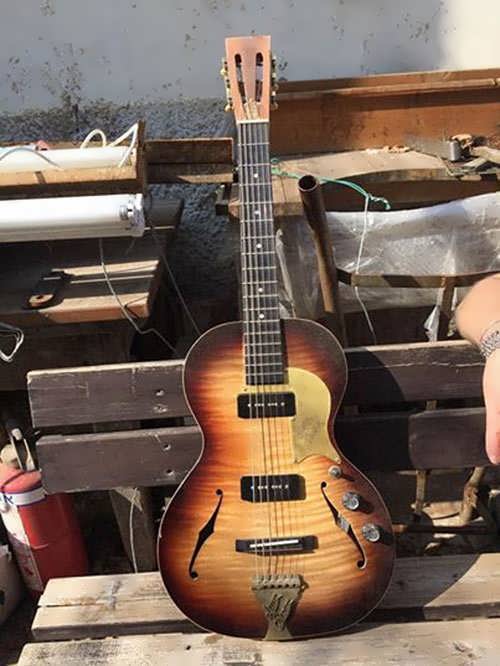 A few months later they showed me the finished guitar, and when
I heard it I knew that it was a modern classic
. This guitar will, without any doubt ,will become an endless source of inspiration and will make you want to play. I'm sure that the Little Sister guitar will become your lifelong companion on your way to the crossroads…
David Weitzman,
Designer
Listen to wonderful Sound:
Specs:
Body:
Top wood figured Maple
Back wood Mahogany
Neck:
Scale length 24 3/4"
Neck: wood Reclaimed Honduras Mahogany
Fretboard: Reclaimed Brazilian Rosewood
Inlay: Pearloide
Neck shape: Soft V
Headstock: Slotted peghead
Hardware:
Tailpipe: Full brass B&G
Bridge: Abr1 gold
Pickguard: B&G brass
Tuners: Golden age restoration
Electronics:
Pickups: B&G Hand wired
P90 or humbucker 50s style
Pickup switching master volume & tone control
3 way toggle selector