Jupiter Exaltation and Related Talismans
"...From the operations of Jupiter, they made for prolongation of life...increaseth felicity, riches, honor and confereth benevolence and prosperity, and frees from enemies, gives a religious and glorious life, and advancement of fortune."
Magus Cornelius Agrippa - on Jupiter Talismans
A Jupiter exaltation sign is a sign of the zodiac in which it is thought to be a particularly good place for the Jupiter to be at. The traditional exaltation is Jupiter in Cancer. Furthermore, there is a specific degree recommended for that exaltation, and in the case of Jupiter in Cancer it is 15th.
The virtues and qualities mentioned below are inherent in different degrees in all the Jupiter Talismans; Jupiter Exaltation, Exaltation degree, and Sirius/Jupiter Talismans.
The Jupiter Exaltation Talismans Limited Edition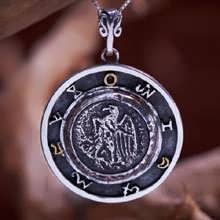 In the ancient magical text "
The book of Alexander
" under the name "
The Seal of Jupiter
"
The text says the following:
"How to make the Seal of Jupiter which diminishes weakness and ends physical discomfort"
The text continues:
"He who uses it will be loved by all people, who will praise and compliment him. If you have a dispute with an adversary you will be able to dominate him and yet also be on good terms with him. It is powerful in controlling judges and religious men. Whoever uses it will conquer anything he is confronted with, be saved from any danger and even in transactions of great risk he will gain." (Translation - Nicholaj de Mattos Frisvold )
Jupiter Exaltation is a Talisman for
success and prosperity, guidance, healing, and spiritual truth
. Jupiter has always been considered to be the 'great benefactor'. It is the largest planet in our solar system and presides over the principles of expansion growth and synthesis. Jupiter brings us the gifts of abundance and success and provides us with spiritual guidance, support, and protection.
The Jupiter Talismans Ring Limited Edition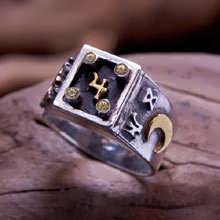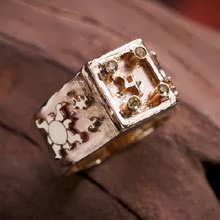 Jupiter is also the planet that influences the higher faculties of the mind, our ability to synthesize and to have a deep understanding of concepts and experiences. Because of this, Jupiter rules philosophy, religion (in the open and liberal sense) and spiritual insight. Jupiter also controls moral ethics and justice and our inherent capability to discern between good and evil. People who were born when Jupiter was strong, are always seeking the truth, justice, and faith in life. They are teachers, visionaries and word spreaders.
In Indian astrology, the name for Jupiter is 'guru' which means guide or teacher. Jupiter is a guide for wisdom and expansion of consciousness, it lifts our spirit with joy, enthusiasm and optimism gives us a feeling of the magic in life and the gentle guiding hand of fate. Most important, Jupiter's influence helps us trust in our path and above all have hope!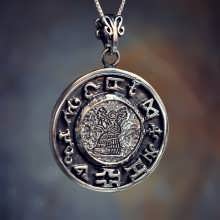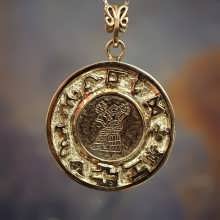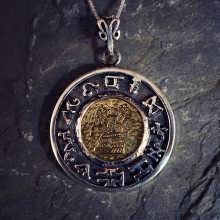 About the Author
David Weitzman
The jewelry artist David Weitzman combines ancient and sacred knowledge into a unique line of jewelry designed to bring people both beauty and inspiration. David's artwork harnesses the power of spiritual symbols and sacred geometry from around the world to bring those wearing this sacred jewelry happiness, vitality, excitement, and love.