Short Interview with David Weitzman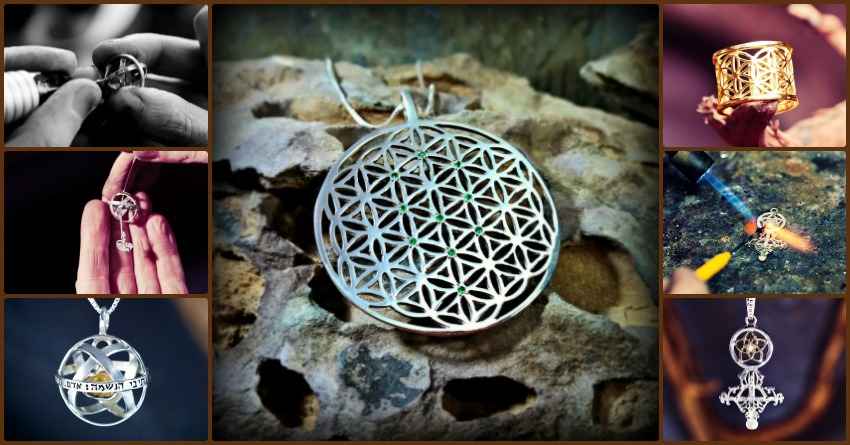 Question:
---
What inspired you to become a jewelry designer?
Were you always an artist, and how did you learn how to do what you do?
Answer:
My main influence came to me from nature itself. As a child, I use to hang out with my grandparents. My grandfather was an agriculture specialist who worked for the UN in helping third world countries develop better agriculture and fight hunger. He had a great garden next to his house and I used to spend many hours observing the different plants, trees, and insects. The animal and plants design inspired me. At a young age, I thought of becoming a zoology expert. I remember lying on the grass for an afternoon nap and all the neighborhood dogs coming to join me (today I have three dogs and two cats).
On one of my visits, I remember reading a book about ancient cultures. The first page was about the Trojans. There were great images of the royal jewelry artwork that captured my heart. I then had a glimpse of understanding that I would incorporate both nature and ancient art together and you can certainly say that is what I'm doing today.
I learned jewelry techniques from a friend called Yaniv Shapira and another extraordinary artist by the name Michel Ardi. The designs are taken from the geometry/mathematics of the creation itself. Other strong influences are Judaism, Kabbalah, Emerald tablet of Thoth, Buddhism, Astrology, music (I play the guitar) and the will to help others.
| | |
| --- | --- |
| | |
Question:
---
You work with ancient shapes like the Tree of Life, the Merkaba, the Flower of Life and others. Magicians and sages throughout the centuries have used these shapes for healing, prayer, and meditation. Have people reported any interesting effects after wearing your jewelry?
Answer:
Please let me share a few stories with you that answer your question:
OOne of my friends mate called me one day and asked if she could swing by my workshop. Every time I make a new model I usually give it as a gift and I just made the Genesa Crystal model. I decided to give her the Genesa crystal with Ruby inside. She looked at me with surprise and said she had a dream in which I called her to come to me and that I would give her a gift. I also found out she was suffering from fertility problems. Two months later she got pregnant and today she has a small healthy boy.
The second story was about a 4-year-old kid that came to the workshop with his parents. He then intuitively selected the Genesa crystal. Later I learned that he was very closed and insecure and after he started wearing the pendant he started to communicate. I learned this from his parents who called me and asked me to make a new one for him because the first one fell down and got wrecked.
| | | |
| --- | --- | --- |
| | | |
| | | |
| --- | --- | --- |
| | | |
| | | |
| --- | --- | --- |
| | | |
About the Author
David Weitzman
The jewelry artist David Weitzman combines ancient and sacred knowledge into a unique line of jewelry designed to bring people both beauty and inspiration. David's artwork harnesses the power of spiritual symbols and sacred geometry from around the world to bring those wearing this sacred jewelry happiness, vitality, excitement, and love.