Iolite Jewelry
The name
Iolite
is derived from the Greek word 'ion', which means violet. Iolite is usually of purplish blue when cut properly.
When Leif Eriksson and other legendary Viking explorers ventured far out into the Atlantic Ocean, taking them away from any coastline that could help them determine their location, they had a secret gem weapon: Iolite. The Viking mariners used thin pieces of this gemstone as the world's first polarizing filter. Looking through an Iolite lens, they were able to determine the exact position of the sun, and navigate their way safely to the New World and back.
Iolite helps one feel comfortable in leadership roles and/or makes it easier for others to accept him in that role
. This stone will prevent you from giving others the power to stamp over you, or to allow your emotions take control over yourself. At the same time, this stone will not allow you to martyr yourself. It keeps you from feeling you are the victim of circumstances.
Iolite helps to open the pathway for the spiritual. It connects the throat, brow and crown chakras. It opens a subtle and gentle gateway of communication to the Higher Self. It may be detected differently than you would expect. By this I mean, it may manifest itself as sudden "bursts" of intuition while you may gain a higher awareness for guidance or purpose.
Iolite is a good stone for helping one find direction in life
. The Shaman's would use this stone to ensure accuracy with visions and influence the spirits during healing ceremonies. Iolite also helps you to release the discord from your life. It is a good healing stone.
The richer the blue of the gem, the better it is.
The Vikings probably mined Iolite from deposits in Norway and Greenland.
It is mined in India, Sri Lanka, Mozambique, Zimbabwe, and Brazil.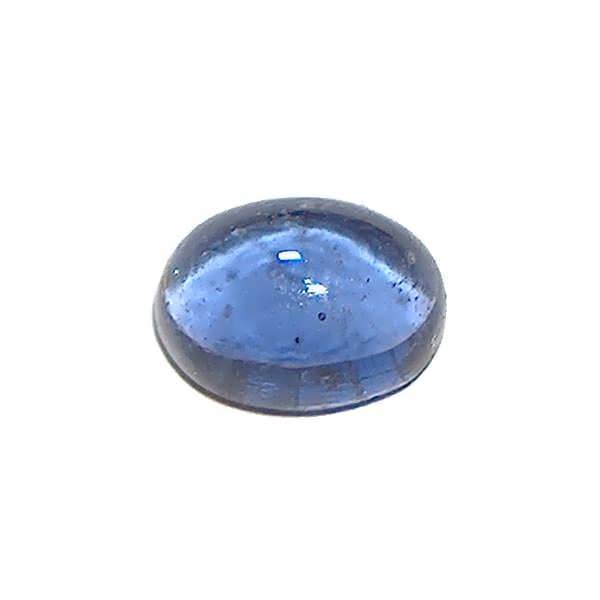 Available Jewelry with Iolite
Images of Products with Iolite