Smoky Quartz Jewelry
Smoky Quartz is a wonderful gemstone to use for grounding and centering
. This gemstone can also be used to help overcome depression and other negative emotions. It is also an excellent mood elevator.
Smoky Quartz is said to enhance survival instincts and help one reach personal and business goals, as well as assist in making wishes come true.
Many use Smoky Quartz to treat problems associated with the lower torso, including kidneys, abdomen, pancreas and the reproductive organs
. It is said to be also good for dealing with hyperactivity and attention-deficit disorders.
Smoky Quartz is found in Brazil, Madagascar, Switzerland, U.S. (Colorado), Australia and Spain. Smoky quartz from the Cairngorm Mountains of Scotland is called cairngorm.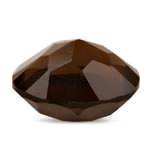 Available Jewelry with Smoky Quartz
Images of Products with Smoky Quartz