Malachite Jewelry
Malachite
's name is probably derived from the Greek word "malache": "green/herb", for its color, or possibly from the Greek word "malakos": "soft", for its low hardness.
Malachite was mined in the Sinai Peninsula around 4000 B.C., and this gemstone was popular with the ancient Egyptians, Greeks and Romans for jewelry and amulets. Malachite was also ground with galena, then mixed with water so it can be used as eye shadow. Malachite was considered to be an amulet particularly
appropriate for children
. If a piece of this gemstone was attached to an infant's cradle, all evil spirits were thought to be held at bay allowing the
child to sleep peacefully
. Today, Malachite is still used as a children's talisman to ward off danger and illness. Malachite was a popular ornamental stone in Czarist Russia, where it was used to build the columns of St. Isaac's Cathedral in Leningrad. It decorates many walls and whole rooms of other religious and public buildings as well.
Malachite is said to aid in the
regeneration of body cells and lend them extra energy
. It is believed that
gazing at Malachite or holding it relaxes the nervous system
and calms stormy emotions. Malachite is said to bring about harmony into one's life, and endow knowledge and patience.
Malachite is good for lending extra energy to magical spells. It guards against negativity and depression, calms and soothes, enhances the ability to give and receive love. Malachite increases business success and money affairs. It helps to promote sleep. Malachite is very protective against physical dangers. This is a wonderful stone for the use of protecting children, and protection while traveling.
Zaire is the major source of malachite, but Chile, Zimbabwe, Australia, the U.S.A. (Arizona), France and England also produce this gemstone.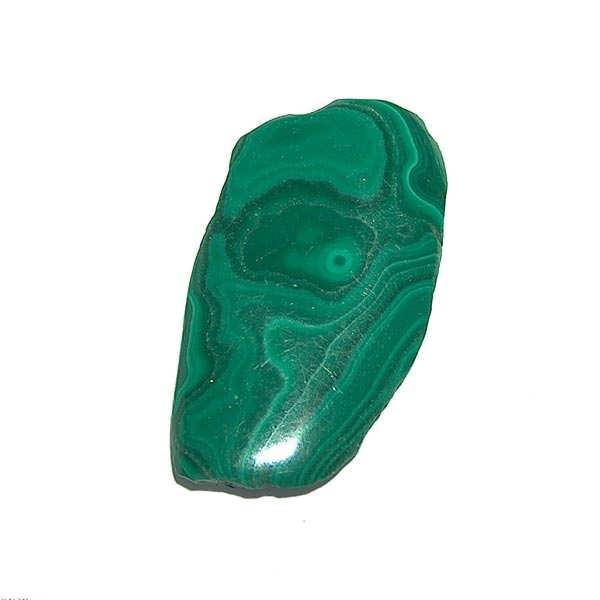 Available Jewelry with Malachite
Images of Products with Malachite