Lapis Jewelry
Lapis Lazuli's
evocative name is a combination of the Latin word "lapis" ("stone") and the Arabian name "azul", meaning "blue." One of the few rocks used as a gem, Lapis Lazuli is composed of grains of several blue minerals
Lapis lazuli was one of the first gemstones ever to be used and worn as jewelry. It was found in excavations of tombs at sites surrounding the Mediterranean dating back to the Early Dynastic period (2900-2300 B.C.). These excavations unearthed jewelry samples containing Lapis. Countless necklaces and other artifacts crafted from Lapis Lazuli have been found at ancient sites, clearly indicating that the people of Mesopotamia, Egypt, Persia, Greece and Rome cherished this deep-blue gemstone. The legendary city of Ur, situated on the Euphrates River, is reported to have run busy trade of Lapis Lazuli as early as 4000 B.C. Many cultures worshiped it as a holy stone, especially in the Orient,
where it was believed to posses magical powers
.
Today, people around the world consider Lapis Lazuli to be a gemstone of
truth and friendship
. It is reputed to bring about harmony in relationships and to cleanse the mental body while releasing old karmic patterns. Being a spiritual gemstone, it allows spiritual energy to be absorbed in the aura.
This gemstone is useful in
improving emotional, physical, spiritual and psychic conditions
. It relieves depression while promoting peace. Lapis is excellent for the use in divination. It is used by placing it on an altar while scrying, gazing, or reading Tarot or runes. Lapis is very protective and promotes courage as well. It may be used to draw spiritual love to oneself, and is a powerful fidelity charm.
Major sources include Afghanistan, Egypt, Canada and Chile.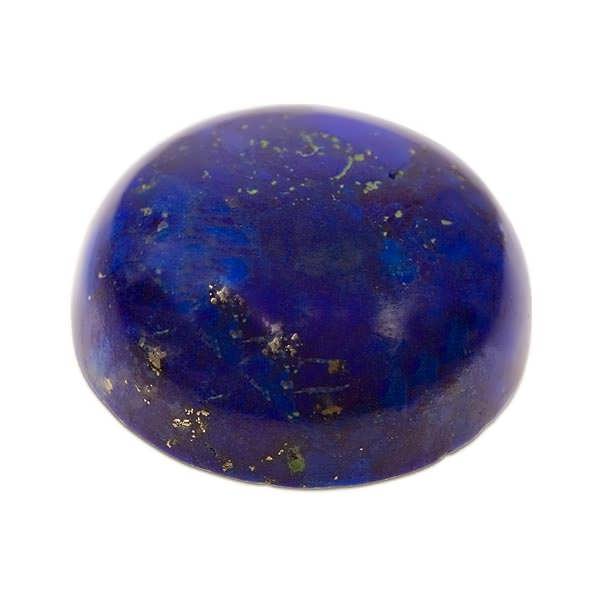 Available Jewelry with Lapis
Images of Products with Lapis